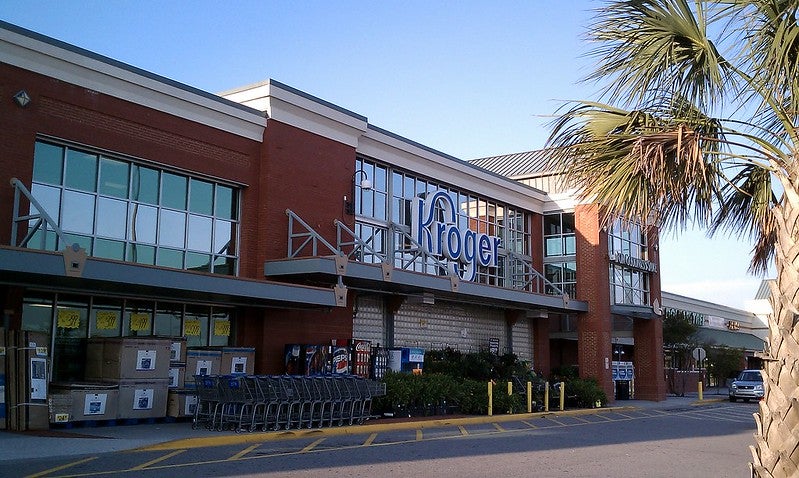 US-based retail company Kroger has reported strong second-quarter results, with its total company sales increasing to $31.7bn from $30.5bn in the same period of last year.
During the quarter, the company's digital sales two-year stack grew by 114% from a year earlier.
Sales across all segments except fuel decreased by 0.4% compared to the prior-year period, while identical sales without fuel fell by 0.6%.
Kroger reported $839m in operating profits and $947m in adjusted first in, first out (FIFO) operating profits.
The company's earnings per share (EPS) was $0.61 compared to $1.03 in the corresponding period of last year, while its adjusted EPS was $0.80.
For the full year, Kroger expects its EPS to be between $3.25 and $3.35, up from its previous forecast of between $2.95 and $3.10 to a share.
Kroger chairman and CEO Rodney McMullen said: "Our strategic focus on leading with fresh and accelerating with digital continues to build momentum across our business.
"Kroger's seamless ecosystem is working. This was evident during the quarter as we saw customers seamlessly shift between channels, and we continued to see strong digital engagement.
"Our associates continue to support our customers and our communities through the pandemic by delivering a full, fresh, and friendly experience every day.
"We are committed to our environmental, social, and governance strategy to advance positive outcomes for people and our planet and create more resilient global systems, driven by our Zero Hunger | Zero Waste social and environmental impact plan.
"We are leveraging technology, innovation and our competitive moats to deliver against the initiatives outlined at our 2021 investor day, and we remain confident in our ability to deliver total shareholder returns of 8% to 11% over time."
In April, Kroger announced that it aims to double its digital sales by the end of 2023.
The company said strategic initiatives will help it deliver a sustainable total shareholder return of 8% to 11% via a net earnings growth of 3% to 5%.