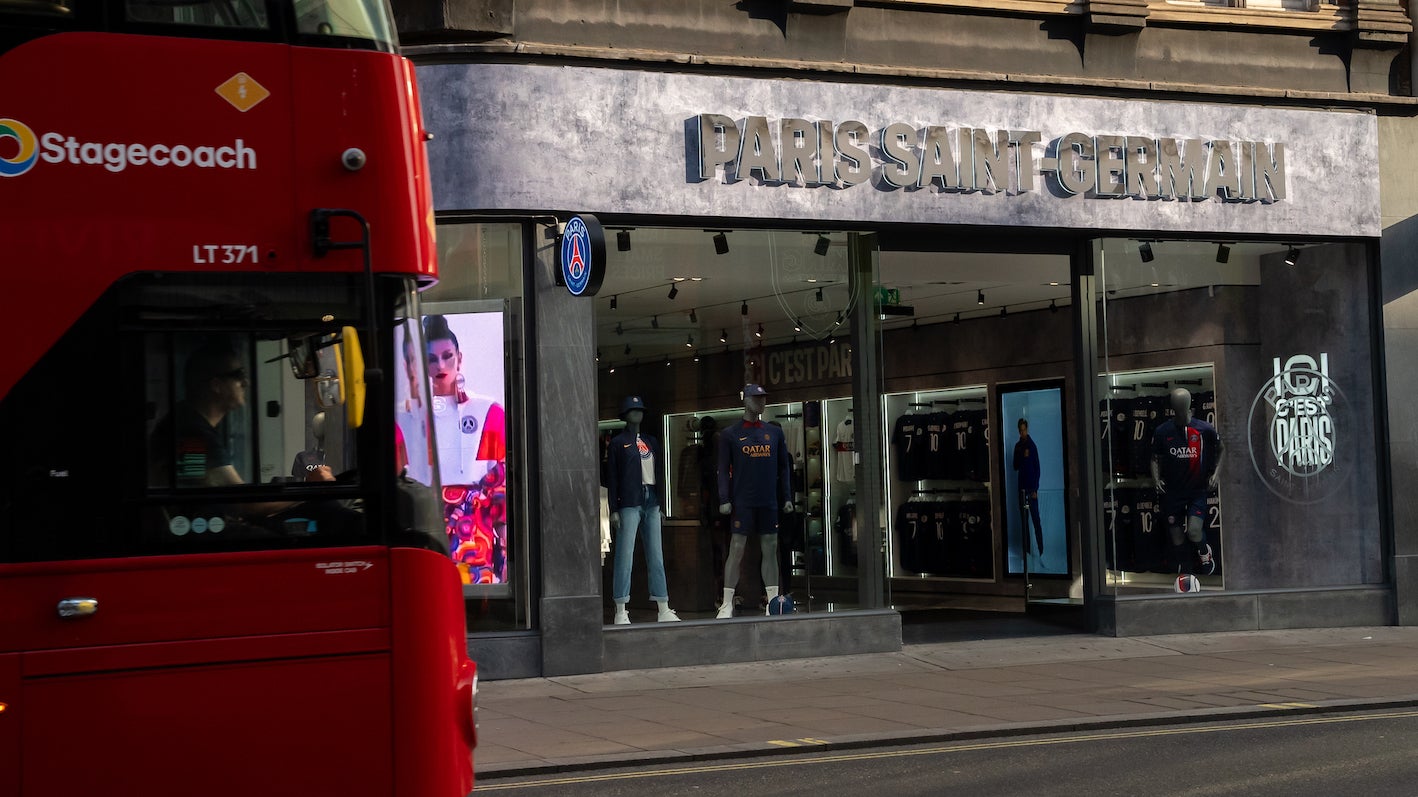 Paris-Saint Germain (PSG) football club has opened its doors to fans on Oxford Street in the heart of London.
Located at 192 Oxford Street, the store has 450m2 of floor space and will be open seven days a week.
The store has opened in collaboration with American sports retailer Lids Sports Group, which focuses on fan and fashion-oriented headwear and apparel in over 2000 global locations.
New product offerings include the new 2023/24 home and away shirts as well as the club's training apparel, caps and scarves, and player figurines.
The Oxford Street set-up follows the opening of official Paris-Saint Germain stores in Doha, New York, Los Angeles, Tokyo, Seoul, Miami and, most recently, Las Vegas.
PSG's retail strategy
The store opening meets the club's strategy to develop a permanent retail network in the world's biggest cities reinforce the brand's lifestyle positioning with exclusive collections and collaborations with local designers and talent.
PSG is also aiming to strengthen its ties with fans in the UK, which is said to be the club's second-biggest market in terms of merchandising.
The club first established its presence in the country in 2016 through its PSG Academy network. This now encompasses 10 academies across the UK including London and Manchester.
PSG chief brand officer Fabien Allègre said: "London is one of the world's leading capitals of culture. Paris Saint-Germain is proud to be the first foreign club to set up shop on one of the city's most famous shopping streets."
The recent FIFA Women's World Cup event reinforced the infinite retail potential of the sport, with major global marketers including adidas and NIKE swiftly adjusting their strategies to cater to shopper preferences and demands.