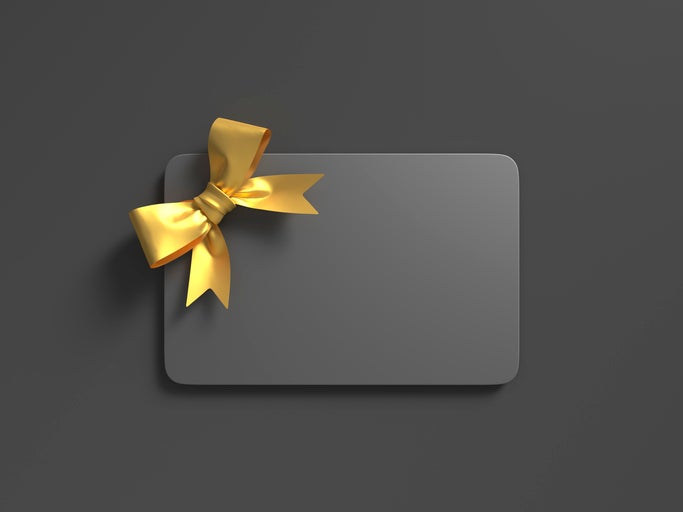 GlobalData and the Gift Card and Voucher Association (GCVA) have carried out research on the role of gift cards for shoppers struggling with the cost-of-living crisis.
Gift cards have remained resilient through 'a year of two halves' in 2022, the first half generally picking up as the UK continued to pull away from the effects of the pandemic, followed by a downturn as the cost-of-living crisis started to bite.
How popular are retail gift cards?
Retail gift cards proved popular, with the average proportion of monthly gift card buyers increasing to 52.3% in 2022 compared to 49.1% in 2021.
The rising penetration of retail gift cards reflects the increased appetite from shoppers to undertake the same types of social, in-store shopping trips that they were doing pre-pandemic. This was especially the case over Christmas, which saw 53% of UK gift card buyers purchase physical gift cards in-store in December 2022, compared to 49% in December 2021.
The average monthly proportion of UK consumers purchasing gift cards for someone else remained robust over 2022, at 18.0% compared to 18.5% in 2021.
Data shows that gift cards remained a popular present choice due to their convenience and flexibility. This became increasingly important as purse strings tightened and consumers became more selective about what they bought.
Meanwhile, the proportion of those purchasing self-use gift cards that cited 'to help with saving money' as a driver increased to 47.6% in November 2022, the highest level since GlobalData began tracking back in May 2020.
Gift cards and generational shoppers
Data also highlighted the popularity of digital and multi-channel gift cards across generations. This shows that cross-channel fluidity is no longer an expectation exclusive to younger generations.
The monthly average of gift buyers who expect all gift cards to be cross-channel was fairly consistent across all age groups and increased to 52.9% in 2022, up from 40.8% in 2021.
Gift cards remain an effective tool for reaching new customers, with 50.4% of Gen Z and 53.3% of Millennials saying they were introduced to a brand through a gift card.
In addition, retailers continue to benefit from additional spending. Two-thirds of shoppers typically spent more than the gift value they received in 2022. This is particularly true for younger shoppers, some willing to spend triple the amount of the gift card being redeemed.
GVCA director Gail Cohen commented: "As the retail industry faces a period of increasing uncertainty, it will be vital for gift card leaders to listen to the needs and wants of regular gift card shoppers and be ready to adapt where necessary."
Multi-retailer gift card One4All recently announced its partnerships with ASOS and Secret Sales, further showcasing the important role that gift cards play for retailers of all kinds.