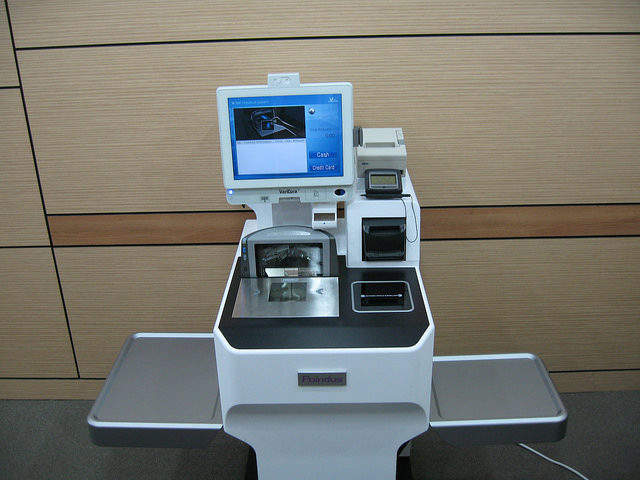 Employment in retail jobs is the most likely to shrink across UK cities as technological advances continue to disrupt jobs.
The Cities Outlook 2018 report by the Centre for Cities found that sales assistants and retail cashiers are most at risk across all minor occupation groups, with one in five urban jobs in the profession deemed at risk of displacement.
It is the most at-risk occupation in all but three cities across the UK, with Exeter, Milton Keynes and Wakefield proving the exceptions.
The study, based on research carried out by Nesta, identified 36 minor occupation groups likely to shrink in the future.
It found that the majority of jobs at risk are in a handful of occupations, with just five of the 36 occupations making up 53% of all jobs at risk in cities.
Sales assistants and retail cashiers made up a 19.5% share of all jobs at risk, with other administrative occupations (11%), customer service occupations (9%), administrative occupations: finance (7%), and elementary storage occupations (6.6%) making up the remaining professions most at risk.
The report found that, generally, jobs made up of routine tasks are at a greater risk of decline, whereas those occupations requiring interpersonal and cognitive skills are well placed to grow.
One example of technological displacement is the continued rise of self-checkout services, with an RBR forecast predicting a 44% increase in global self-checkout units by 2021.
Recently, Amazon ditched the checkout system entirely when it became the first retailer to open a check-out free supermarket with the launch of Amazon Go in Seattle.
Across all occupations the report finds it very likely that the effects of automation, artificial intelligence and globalisation are expected to cause a rise in unemployment in one in five jobs in cities across the UK.
This amounts to approximately 3.6 million jobs, or 20.2% of the current workforce in cities.
However, around one in ten of the workforce are in occupations that are likely to grow, as technological advances create new jobs—such as self-checkout assistants—and productivity increases.
Mayor of Bristol, Marvin Rees, said: "Cities Outlook 2018 gives insight into the future of the UK workforce, to understand the potential opportunities and risk from the rise of robotics, artificial intelligence and the other methods of job automation.
"Bristol and other cities across the UK can use the advances in technology and globalisation to help raise their productivity, improve job quality, diversify employment and drive inclusive economic growth."