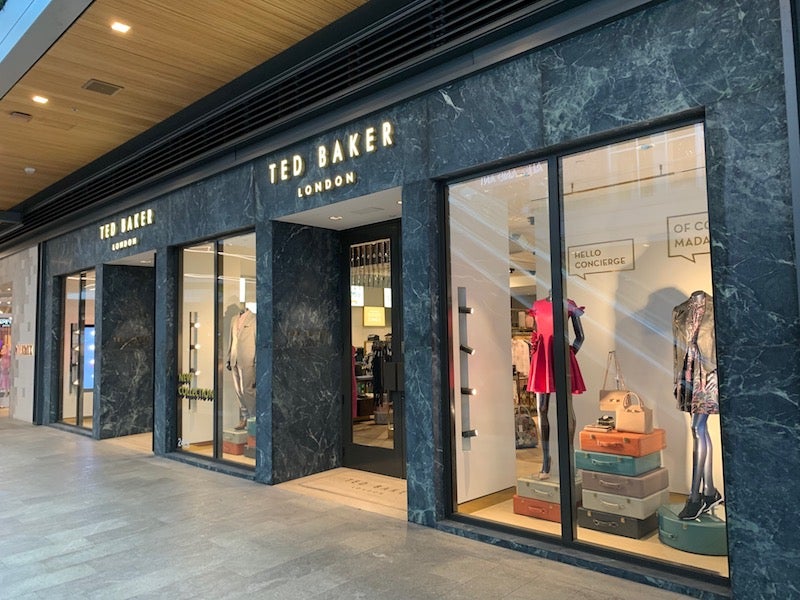 British luxury clothing company Ted Baker has signed an exclusive retail licence deal for Japan, with Sojitz Infinity Inc., for an initial five years.
Ted Baker said that Sojitz Infinity will use its local market knowledge and expertise to accelerate the long-term growth of Ted Baker in Japan. Ted Baker will transfer specific existing assets, connected to its Japanese business, to Infinity at nil value.
The deal is anticipated to be in effect from 1 October 2019, with transaction-related costs anticipated to be approximately £4m, of which approximately £3m is anticipated to be in cash. The non-cash charges of £1m include the transfer of non-current stock and fixed assets.
The luxury company also said that the new operating model is expected to have a marginally positive impact on pre-tax profit from the current financial year and greater impact in the further years of the licence.
The new Japan licence will bring Ted Baker's global retail licence partners to 17.
Ted Baker chief executive officer Lindsay Page said: "We are very excited about the next stage of growth for the Ted Baker brand in Japan. Over recent years, we have invested in introducing Ted Baker to Japanese customers and we are confident that our new Japanese retail licence partner will build on this platform and deliver meaningful long-term growth.
"In Sojitz Infinity Inc., we have an extremely capable partner that brings local market expertise to our brand alongside our already well-established design, buying and merchandising skillset. This combination will drive an acceleration in performance of the business. We firmly believe that Japan has the long-term potential to be an important market for the Ted Baker brand.
"I would like to take this opportunity to thank all my colleagues who have helped establish the brand in Japan. Following our recently announced joint venture in China, including the Hong Kong S.A.R. and Macau S.A.R. territories, this completes the reorganisation of our Asian operations and is another step forward in our strategy to further expand Ted Baker as a truly global lifestyle brand."
Sojitz Infinity Inc. chief executive officer Kohei Ono said:"We are thrilled to have the opportunity to help build and develop Ted Baker in the large and unique Japanese market. Ted Baker is a brand that we have followed since its arrival in Japan for a long time and believe it has the potential to appeal to more consumers in this market. Our knowledge and experience in building fashion brands through stores, concessions and online should add value to Ted Baker and we look forward to working together."
Ted Baker licencing deals follows declining retail sales reports
Earlier this month, Ted Baker signed a five-year deal with British multinational clothing, footwear and home products retailerNext to produce and sell Ted Baker childrenswear from spring 2020. The deal will see the end of its current childrenswear licencing deal with UK department store chain Debenhams.
In June this year, Ted Baker issued a profit warning of a predicted £20m drop in earnings to between £50m and £60m for underlying profit before tax for the year ending 25 January 2020.
The company also announced in March this year that its profit before tax declined by 26.1% to £50.9m for the 52 weeks ending 26 January 2019 from £68.8m the previous year.