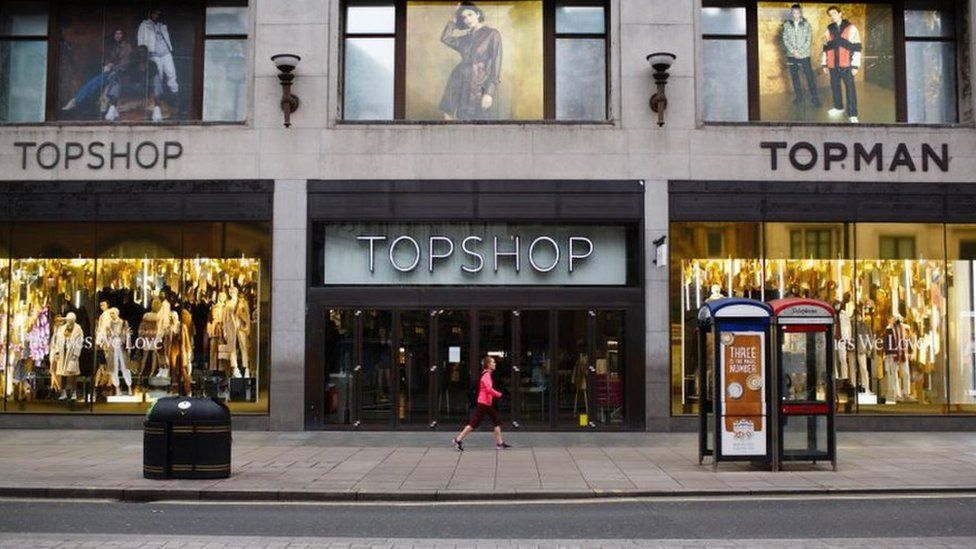 UK fashion chain Topshop's prime store location on Oxford Street in London has been put up for sale, following the acquisition of the brand by ASOS in February.
The property has been valued at £420m, £80m less than in 2019 when the store was valued at £500m.
The acquisition by ASOS earlier this year followed the collapse of Philip Green's retail empire Arcadia Group, which included Topshop and Miss Selfridge. The Topshop brand was bought by ASOS, but not the physical stores.
KPMG, the administrator overseeing the sales process, has named the sales process 'Project Infinity'.
Retail Insight Network asked experts across the retail industry what led to the decrease in value for the store and what the future of the high street may look like.
The sale of Topshop is a necessity
Full-service law firm Memery Crystal co-head of real estate Daniel Abrahams told Retail Insight Network that retail real estate is in an ongoing shift and that the sale of Topshop is necessary for this shift to progress.
Abrahams said: "This is part of the ongoing necessity for retail real estate to be re-imagined or, where it cannot be, re-purposed.
"Topshop is a brand that had been in decline pre-pandemic and can successfully exist online exclusively.
"The prime real estate will need a story and fit for purpose use to bring people to it. There is plenty of capital waiting in the wings to take on such a project and it will be interesting to see who ends up owning it."
A positive outlook for the high street
Consultancy Spaces to Places CEO and founder Zoe Ellis-Moore told Retail Insight Network that the future of the high street is not as doomed as many industry spokespeople believe it to be.
Ellies-Moore said: "The high streets have been in trouble over the last decade, with the pandemic accelerating the high street's fate as we know it. But there are pockets where we can see the future, a move away from fast fashion and retail to more enlightening social spaces."
"Before Covid, planning classes dictated the high street. There would typically be a limited number of fast-food outlets, a range of shops, financial institutions and restaurants. However, in September 2020, the government introduced a new use class, called Class E. This allows a building to be used flexibly, depending on demand or even time of the day – meaning a single building can be used for all of retail, office or leisure. This, and the growth of home or more local working, will bring people back into the centre, living and working in a blended way.
"The change of use class is a huge development for the high street, and what we will start to see is the diversification of it. The introduction of branded co-working spaces will help facilitate both employment opportunities and space for socialising.
"A more blended high street has superb consequences for communities, more offices on the high street will encourage employment but also allow individuals to have a quality of life unparalleled in HQ-led cities. It is a levelling up of the UK and will help areas lead in innovation and enterprise.
"We are also seeing a lot of appetite from councils, who are keen to diversify their high streets. In Kent, there is a strong working group which identifies opportunities, and leads the way in supporting flexible high street spaces."