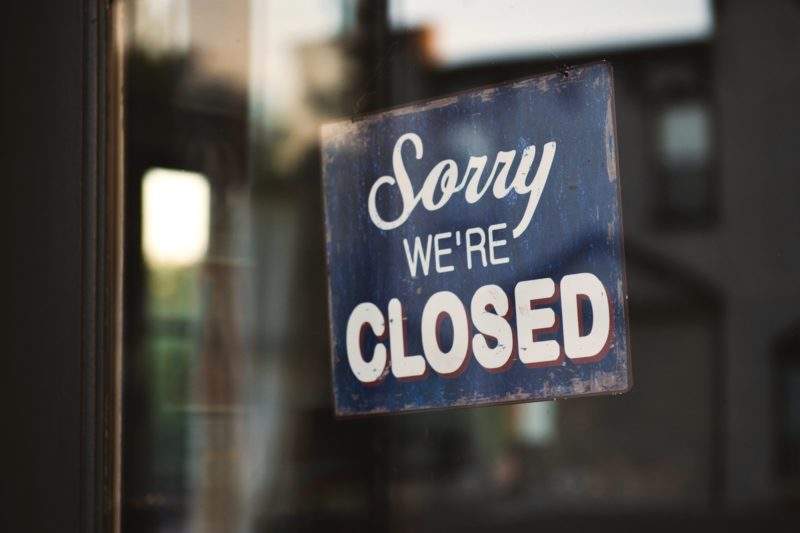 UK retail sales volumes fell by 3.8% in November compared with October, according to figures from the Office for National Statistics (ONS).
The ONS attributes the fall to England's second lockdown, which saw non-essential retailers forced to close in November.
Clothing sales saw the sharpest fall compared to October of 19%, followed by fuel sales which decreased by 16.6%.
However, household goods sales were 1.6% higher than in October and 15.2% higher than in February this year. Food sales also saw an increase of 3.1% compared with last month.
Online sales also performed well, accounting for 31.4% of total retailing. This is a growth of 74.7% compared to the volume of sales in November 2019. It is also a monthly increase compared to October, in which 28.6% of purchases were made online.
Despite the success in online sales, businesses told the ONS that the store closures affected their turnover.
Sales remained above pre-pandemic levels overall, however. The year-on-year growth rate increased by 2.4%, with businesses attributing this to Christmas spending.
Vaccine rollout could "inspire greater consumer confidence" in 2021
Lloyds Bank head of retail Aled Patchett said: "November's sales highlight once again the polarising effect of Covid-19 on retail. Sectors like grocery and homeware perform well – and should be expected to have a strong finish to the year – while others including big-name high street brands fall foul of significantly reduced footfall.
"Despite most shoppers having wrapped up their Covid-19 Christmas shopping online this year, shops – particularly in smaller towns – will be hoping that the vaccine rollout inspires greater consumer confidence in the new year as people return to city centres for both work and play."
Lower sales and higher discounts
Figures from the ONS earlier this week revealed that the consumer price index in the UK fell to 0.3% in November from October, with stores – particularly in the clothing sector – offering big discounts.
Fashion Retail Academy chief executive Lee Lucas said: "November is one the busiest months of the year for retailers, so this emergency measure by the government will have been directly responsible for the unusually high level of discounting currently in stores, with shops fighting for every consumer in the briefest of run-ups to Christmas."