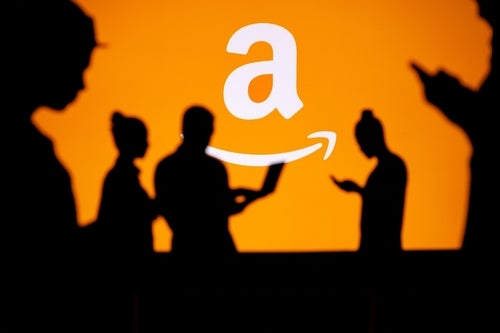 Online information resource Upgraded Points has researched US consumers' infatuation with online retailer Amazon and their spending habits on the platform.
In the survey, respondents were asked to rate their level of addiction on a scale from one to ten. The results showed the company has super-fans in some states:
Alabama tops the chart, with 36.5% of respondents rating their obsession between seven and ten.
North Carolina, Michigan and Tennessee follow closely, with more than 30% of participants sharing similar devotion.
Florida has a more casual relationship with Amazon, with only 18.8% of respondents expressing the same level of devotion.
Consumer spending on Amazon
The survey found that consumer spending on the retail platform varies across state lines:
Americans spend an average of $91.75 per month on Amazon.
Prime members spend $110 per month on Amazon, compared to non-members who spend an average of just $38.
Residents of Tennessee topped the list of highest spenders, forking out an average of $124.22 per month.
Other states with high average monthly expenditures include Delaware ($114), Wisconsin ($113.66) and Iowa ($113.46).
The effects of Amazon's Prime Day
Prime Day is Amazon's exclusive annual warehouse sale event for its subscription members, held over two days. The survey offers a snapshot of a typical Amazon shopper and their Prime Day price tag:
Approximately 25% of Americans shop on Amazon once a week or more.
Nearly a third of Gen Zers use their parents' Prime memberships.
The average American spends around $117 on Prime Day.
The biggest categories that consumers are shopping for: Electronics/tech (54.5%), clothing/accessories (48.1%) and toiletries/personal care (41.5%).
The retailer has come under fire for its subscription service. The US Federal Trade Commission (FTC) recently filed a lawsuit against Amazon, claiming that it enrolled millions of consumers into Prime without their knowledge or consent.
Interestingly, Prime Day is declining among shoppers in the UK, with GlobalData finding that consumer spending during the event has only risen 10.9ppts since 2019.
Despite the obvious convenience and allure, a significant number of Americans experience buyer's remorse after Amazon purchases – with 18% admitting to feeling guilty after buying. Additionally, 34% of Americans believe they have spent more money on Amazon this year than the amount of cash they have in their savings account.