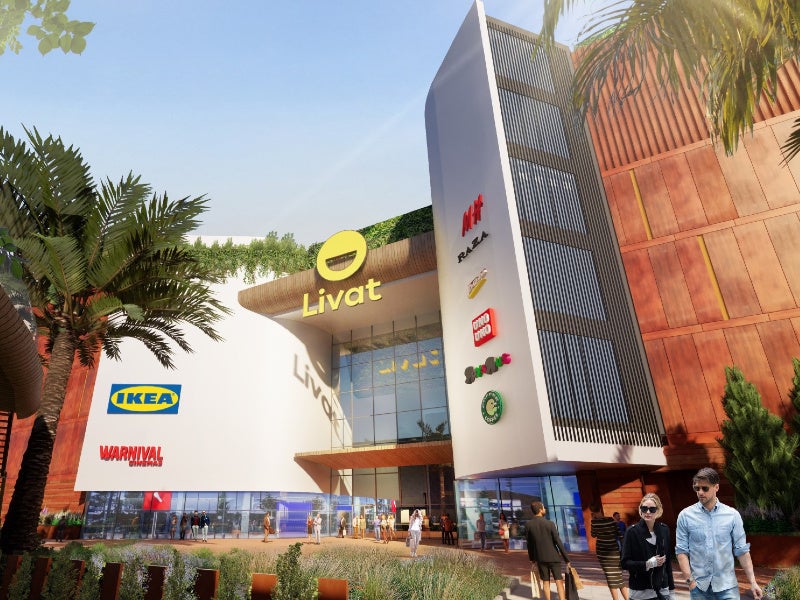 Livat Gurugram will be Ingka Centres' first meeting place under its Livat brand in India. Credit: Ingka Centres Holding B.V.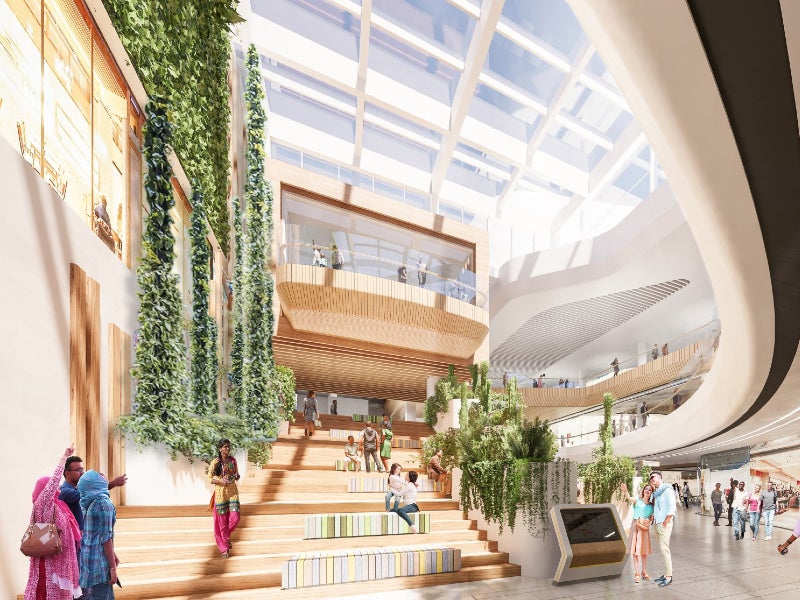 Ingka Centres is investing approximately €400m ($451.23m) in the Livat Gurugram project. Credit: Ingka Centres Holding B.V.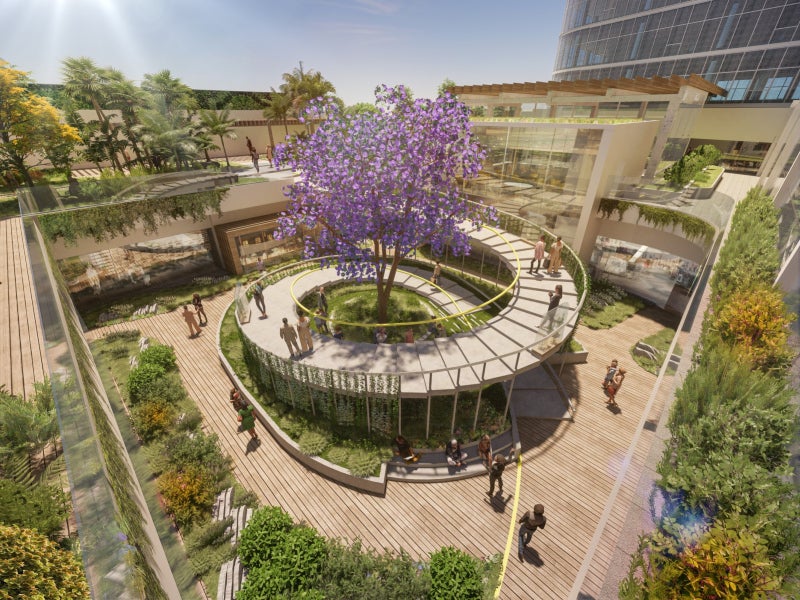 The new meeting place is expected to be opened in 2025. Credit: Ingka Centres Holding B.V.
Livat Gurugram is a new shopping centre being built by Ingka Centres, part of Ingka Group,  in Haryana, India. Announced in November 2021, the new shopping centre is being developed as a sustainable, mixed-use destination with an investment of approximately €400m ($451.23m).
Livat Gurugram will serve people living in the National Capital Region (NCR) encompassing Delhi and the surrounding districts. It will house retail, leisure, and entertainment spaces and will also serve as a meeting place for people.
Scheduled for opening in 2025, the project is expected to generate up to 2,500 jobs.
The investment is part of Ingka Group's strategy to expand its footprint into new markets and establish a portfolio of retail-led destinations that can cater to the present and future needs of local communities. It comes after the company acquired a 47,833m² plot in Noida, Uttar Pradesh, to establish an Ikea-anchored retail destination in February 2021.
Location of Livat Gurugram
The new shopping destination will be located in Sector 47, Gurugram, in the state of Haryana, India.
The location is in close proximity to the HUDA City Centre metro station and NH8 Expressway. The site is situated approximately 32km from Delhi and 78km from Rohtak city.
The mall is expected to have a catchment of two million people.
Details of Livat Gurugram shopping centre
The shopping centre will have a gross building area (GBA) of 130,000m² (1.39 million ft²), with a leasable area of 100,000m² (1.07 million ft²) spread across nine levels. It will be anchored by Ikea, a global furniture and housewares retailer.
The shopping centre will have areas to shop, eat, work, exercise, learn, and socialise. It will also feature spaces that will encourage people to relax and improve their mental health and well-being. Its design focuses on factors such as health, nature, sustainability, and sport.
Livat Gurugram will implement a seamless omnichannel approach, which will feature digital infrastructure to enrich the shopping experience of its visitors. Customers will be able to use digital channels to order products online or navigate their way in the shopping centre.
Ingka Centres is developing the destination under its Livat brand, which reflects the company's Swedish heritage.
The new retail destination is estimated to have a footfall of 20 million visitors a year.
Sustainability features within Livat Gurugram
The developer will implement sustainable practices at the new shopping centre, which will enable energy and water efficiency. The development achieved the Leadership in Energy and Environmental Design (LEED) Gold pre-certification. It will follow sustainable construction practices and target 100% water recycling.
The shopping centre will be powered by renewable energy while charging stations will also be established for electric vehicles.
Ingka Centres has set a goal to meet 100% of the electricity needs of its operations through renewable energy by 2025 and to use 100% renewable energy for heating and cooling needs by 2030.
The company's meeting places incorporate effective, innovative, and smart design and operations across its shopping centres and they are operated sustainably.
Marketing commentary on Ingka Group
Ingka Group operates through Ikea Retail, Ingka Centres, and Ingka Investments. It operates Ikea stores under franchise agreements with Inter IKEA Group.
Ikea Retail has a portfolio of 465 IKEA stores, shops, and planning studios across 32 countries. Ingka Centres operates 52 shopping centres across 15 countries under different trademarks including MEGA and LIVAT.