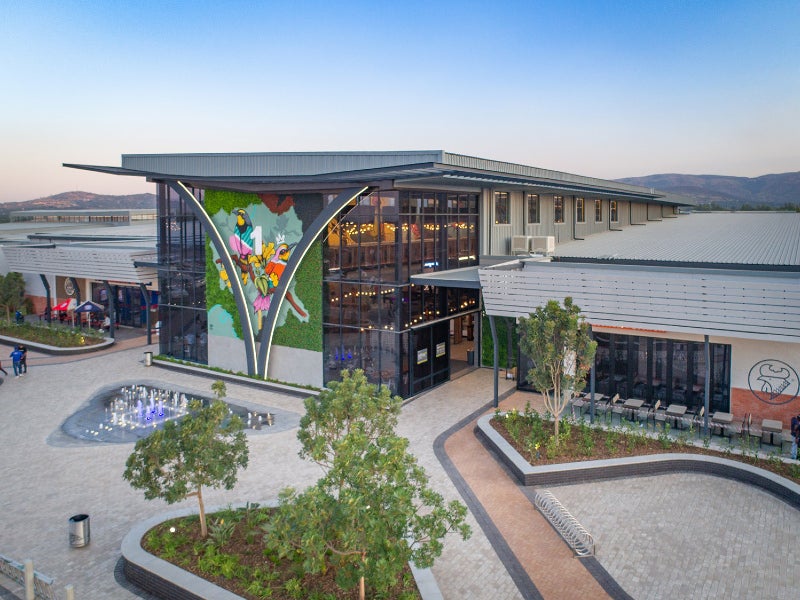 Located in Rustenburg city, Rustenburg Mall is a shopping centre developed by Moolman and its partners. Credit: Moolman Group.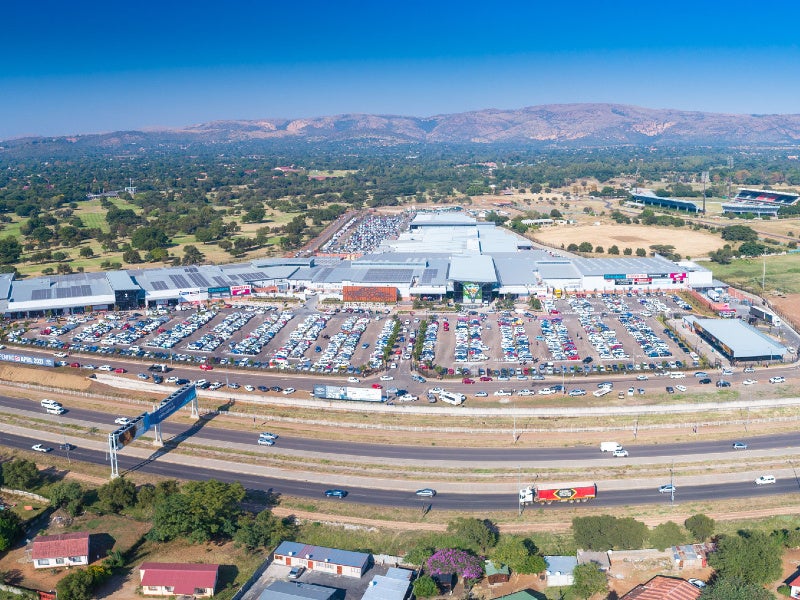 Occupying 40,000m², the shopping mall houses more than 130 retailers. Credit: Moolman Group.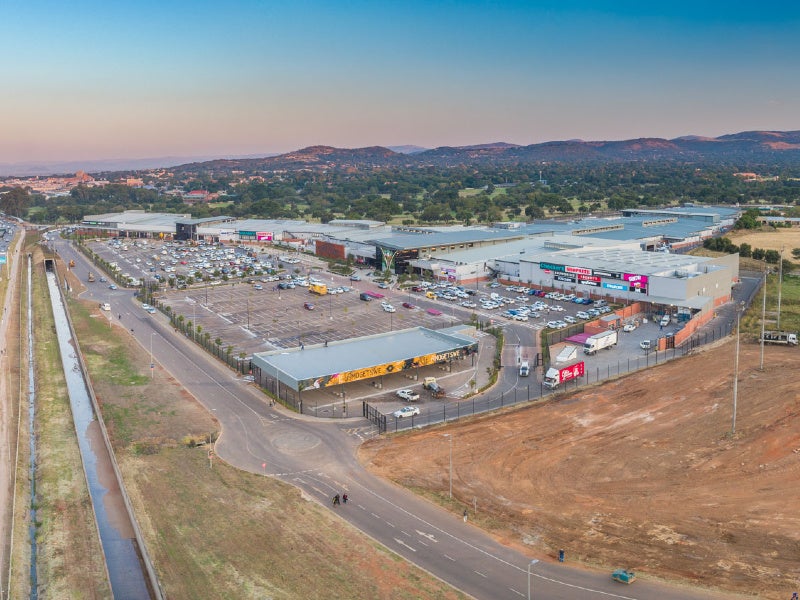 The market place at Rustenburg Mall offers several entertainment options for the visitors. Credit: Moolman Group.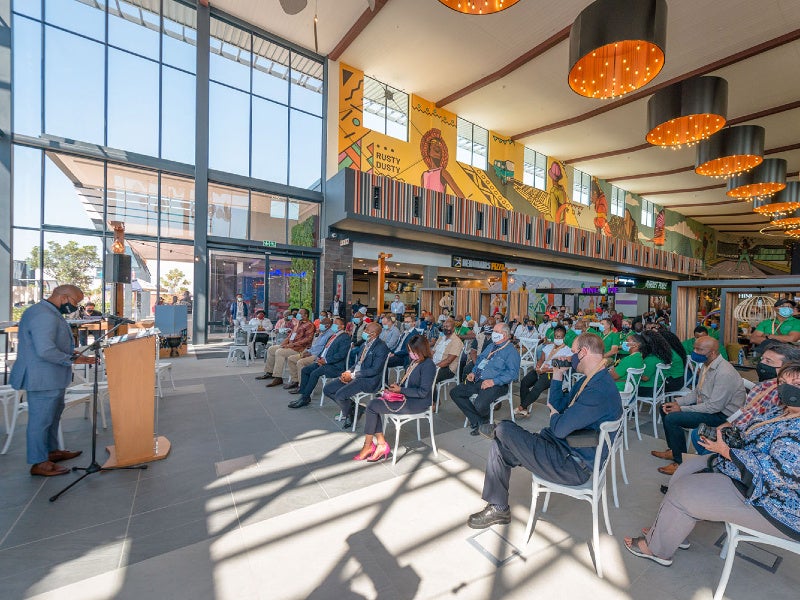 The shopping centre is located near the Rustenburg central business district (CBD). Credit: Moolman Group.
Rustenburg Mall is a state-of-the-art regional shopping mall, developed in Rustenburg, South Africa, by a partnership between Moolman Group, Twin City Development, and JB Holdings.
The 40,000m² (430,556.42ft²) shopping centre was opened in April 2021, after more than seven years of planning. Although construction was started in August 2019, the project was delayed due to problems during the pre-ground-breaking phase and lockdown enforced by the national government amidst the Covid-19 pandemic in 2020.
The mall serves as a one-stop shopping centre for the local community and provides a family-friendly shopping experience. It is expected to serve more than 80,000 households within suburbs such as Proteapark, Geelhoutpark, Karlienpark, Tlhabane, and Tlhabane West.
The project also upgraded road infrastructure in the region, which improved the access and traffic flow to and from the mall.
Rustenburg Mall location and details
Rustenburg Mall is located on Swartruggens road in Rustenburg, North West province, South Africa. It is located half a kilometre away from the Rustenburg central business district (CBD) and 8km from the Waterfall Mall Node and Boitekong shopping centre.
The shopping destination is within 500m of one of the largest taxi ranks in the country, with more than 7,000 taxi operators. A pedestrian walkway connects the mall to the transport hub and the city centre.
The shopping mall features a creative design and houses more than 130 tenants.
The market place at the mall is a central entertainment area featuring striking architecture, mural art, pop-up stores, greenery, a giant chess board, and a play area for kids.
Other amenities at the market place include free Wi-Fi and a community seating arrangement, where visitors can socialise and have food. Furthermore, the shopping centre has approximately 1,600 parking spaces.
In addition to the retail and dining spaces, the mall has banking service stores of major banks such as Standard Bank, FNB, Nedbank, Capitec, and ABSA.
Retailers at the Rustenburg Mall
Anchor tenants at Rustenburg Mall include Shoprite, Woolworths, Game, Checkers, Dis-Chem, and Clicks. Fashion brands located within the mall include Truworths, Identity, Miladys, Foschini, Kurt Geiger, Polo, Spitz, Legit, Beaver Canoe, Fabiani, Studio 88, Old Khaki, Ackermans, and Cape Union Mart.
Speciality retailers include Absolute Pets, Precious Water, Tip Top Tailor, Tasko Sweets, and Cake Zone.
Other retailers include Drip, Legends Barber, Home Choice, Offspring by Uzzi, G-Star, Sneaker Factory, Primark by Thruworths, Polo, and Le Coz Sportif.
Dining options at the Rustenburg Mall
Visitors can choose from a range of dining options, including restaurants such as Spur, Chicken Licken, Nando's, Roman's Pizza, Debonairs, McDonald's, Wimpy, Roots Butchery, Roots Grill, Village Fish n Chips, Hungry Lion and Skipper Bar.
Kiosk-based outlets at the market place include Krispy Kreme, Plato Coffee, King Pie, and Milky Scoop.
Contractors involved
The design of the Rustenburg Mall was prepared by South African firm MDS Architecture.
Beckers Bouaannemer was selected for the mall's construction while Matla Quantity Surveyors provided quantity survey services for the project.
Global Roofing Solutions (GRS), a metal roofing manufacturer based in South Africa, supplied the metal sheets for the roofing. The roofing was installed using fasteners supplied by Corroshield South Africa.