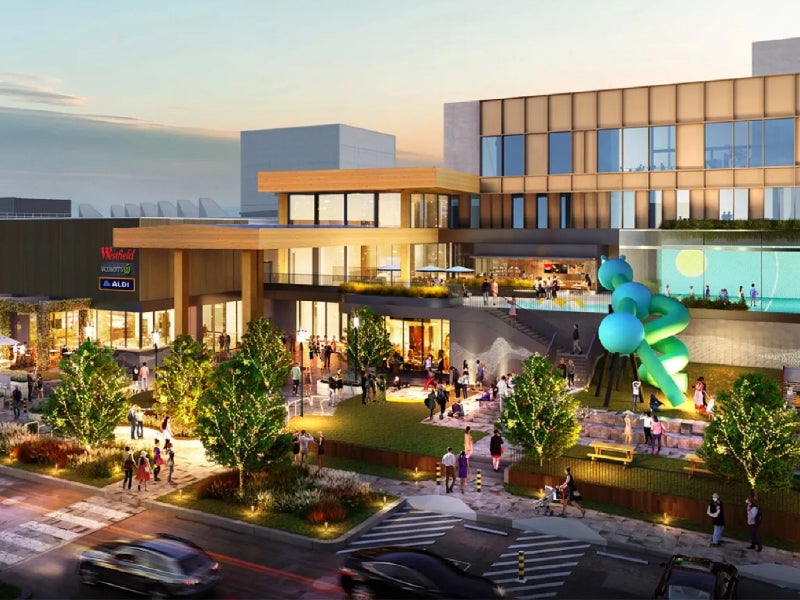 Scentre Group announced the Westfield Knox shopping centre's expansion in July 2021. Credit: Scentre Group.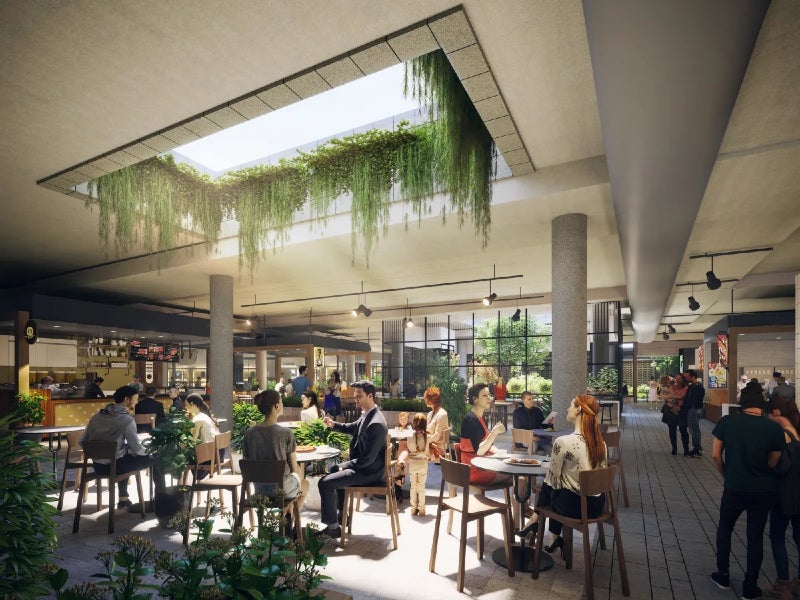 To be completed in two phases, the redevelopment will increase the shopping centre's gross lettable area to 144,810m² (1.55 million ft²). Credit: Scentre Group.
The first stage will add new supermarkets, namely Woolworths and Aldi. Credit: Scentre Group.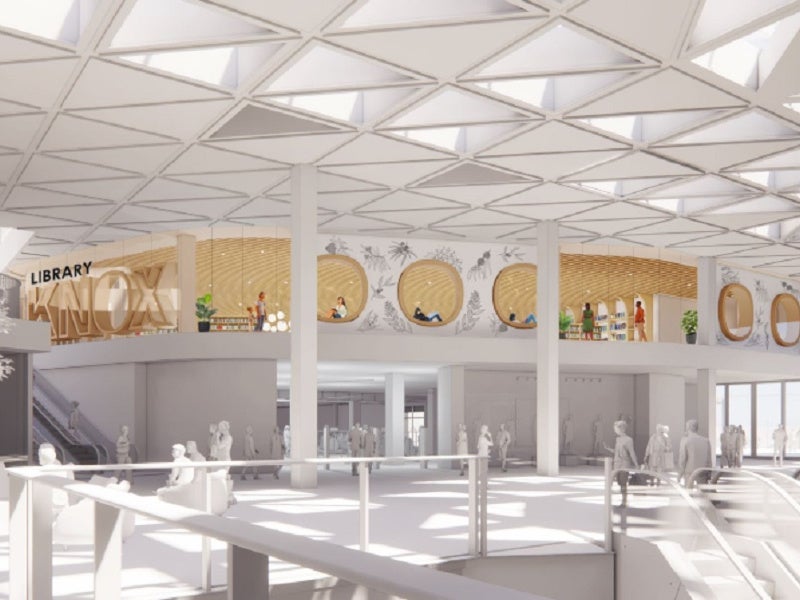 The second stage will involve the addition of the Knox public library. Credit: Knox City Council.
The Westfield Knox shopping centre in Melbourne, Australia, is being redeveloped with an investment of A$355m ($263m). It is owned by Scentre Group, an operator of retail destinations across Australia and New Zealand, in a 50:50 joint venture with State Super, which is one of Australia's largest superannuation schemes.
Being implemented in two phases, the redevelopment is expected to elevate the retail experience at the shopping centre.
The redevelopment plan was announced in July 2021, and construction of the project was started in November that year. Completion is expected by the end of 2023.
Opened in 1977, Westfield Knox is one of the largest shopping centres in Melbourne. The facility previously underwent redevelopment in 1990 and 2002. It currently occupies 140,982m² (1.51 million ft²) of space. The mall achieved retail sales of A$436m ($316.8m) and attracted more than 8.5 million visitors in 2020.
Location of the Westfield Knox shopping mall
The Westfield Knox mall is located on 425 Burwood Highway, Wantirna South, in Melbourne, near the foothills of the Dandenong Ranges.
It is approximately 25km east of the central business district (CBD) of Melbourne. The location can be accessed from the Monash and Eastern freeways.
Westfield Knox redevelopment details
The shopping centre will offer a gross lettable area (GLA) of 144,810m² (1.55 million ft²) and feature seven major retailers and approximately 350 stores, upon completion of its redevelopment.
A new fresh food market will be added on level one during the first phase. Set to open in late 2022, it will feature new and existing retail operators and food catering spaces. In addition, Woolworths and Aldi supermarkets will be located in the food market.
Phase two of Westfield will involve the addition of the new 2,000m² (21,527ft²) Knox public library on level three. The new library will be located within the space that was previously occupied by Myer department store.
The library will feature an architectural curved frontage, and provide views of a redesigned landscape. The glazing on the northern side will allow the entry of natural light.
Furthermore, the second phase will add new retail offerings across different categories such as fashion, beauty, homewares, and youth, as well as co-working facilities, and recreational spaces.
The shopping centre redevelopment will also include improvements to the interiors such as new flooring and finishes. A ticketless parking system and a parking guidance system will be added. Some of the amenities inside the centre will also be upgraded.
Sustainability at Westfield Knox
Several sustainable initiatives will be implemented within Westfield Knox to improve its energy, water, and emissions profile. A large rooftop solar system will be installed to produce renewable electricity.
Retail, dining, and entertainment options at Westfield Knox
The mall houses stores across a range of categories including fashion, electronics, services, banks, financial services, home decor, optical, food, and pharmacy.
Existing major retailers include Target, Kmart, Coles, and Harris Scarfe. Other stores include Adairs, Angus & Coote, Aussie Sox, Australian Skin Clinics, Baby Bunting, Base Warehouse, Dymocks, Chemist Warehouse, Dusk, Factorie, Fisch, EB Games, Giant Knox City, Godfreys, Headspace, Jay Jays, and Go Vita.
Food and beverage options at Westfield Knox include Ajisen Ramen, Angie's Dumpling Bar, Chatime, Billy's Kitchen, Ferguson Plarre Bakehouse, Carl's Jr., Chopsticks Affair, Fonda, Gloria Jean's Coffees, Romano's Coffee, Grill'd, Hungry Jack's, Izakaya, and Jamaica Blue.
The mall also houses KFC, Khazana Indian Restaurant, Kinn Thai Restaurant, Muffin Break, Nudle, Phantom India, and Subway.
Entertainment options include Funtopia, Timezone, and a 15-screen Village Cinemas complex.
Other amenities at Westfield Knox
The Westfield Knox shopping centre provides free Wi-Fi and concierge services, and offers amenities such as parent rooms with private feeding cubicles, restrooms with wheelchair accessibility, kiddy carts, and parking spaces for prams.
The shopping centre features more than 6,200 car parking spaces.