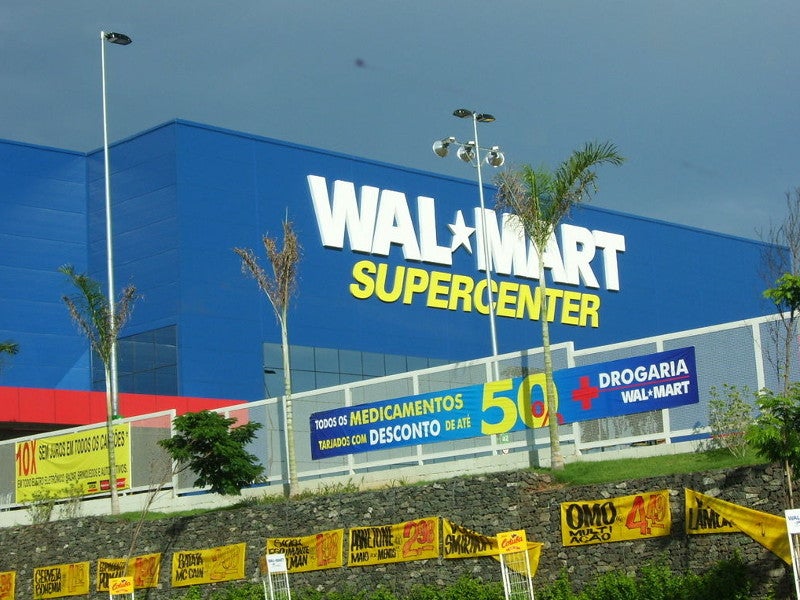 Top ten retail companies by market share in 2018: Ranking the ten biggest companies
10. AECON Co Ltd
9. Target Corp
8. CVS Health Corp
7. Carrefour SA
6. The Hpme Depot Inc
5. The Kroger Co
4. Walgreens Boots Alliance Inc
3. Costco Wholesale Corporation
2. Amazon.com Inc
1. Walmart Inc
10. AEON Co Ltd
AEON Co Ltd recorded revenues of $75.16bn for the trailing four quarters ending in November 2018, primarily driven by strong growth in the company's general merchandise store (GMS) and supermarket business divisions.
The GMS and supermarket business segments account for approximately 70% of the company's revenue. The remaining 30% was generated by its drugstore and pharmacy, shopping mall development, services and specialty store, international business, and financial services segments.
Headquartered in Chiba, Japan, AEON Co operates supermarkets and shopping centres through its group companies.
9. Target Corp
Target Corp reported revenues of $75.35bn in 2018, a 3.6% rise from 2017.
The majority sales were driven by general merchandise, including apparel and accessories, beauty and household essentials, and food and beverage products.
Target Corp has more than 1,800 stores across 49 states and distribution centres in 37 locations across 22 US states.
Headquartered in Minneapolis, US, the company employs approximately 345,000 personnel.
8. CVS Health Corp
CVS Health Corp's Retail/LTC segment reported revenue of $83.98bn in 2018, an increase of 5.8% compared to the previous year.
The company's revenue growth was principally propelled by increased prescription volume and inflation in branded drug prices.
Headquartered in Woonsocket, US, CVS Health operates more than 9,900 retail locations, 68,000 retail network pharmacies and 1,100 walk-in medical clinics.
7. Carrefour SA
Carrefour SA achieved year-on-year sales growth of 1.4% in 2018, with the total revenue reaching $97bn. Food e-commerce sales, along with growth in Brazil and stable sales in France, contributed to the revenue growth.
Headquartered in Boulogne-Billancourt, France, Carrefour is one of the world's biggest hypermarket chains. It operates more than 12,300 stores and e-commerce sites in more than 30 countries.
The retail giant serves 104 million customer households worldwide through its French, European, Latin American and Asian business divisions.
6. The Home Depot Inc
Growth in US sales helped The Home Depot Inc achieve a year-on-year revenue growth of 7.2% in 2018. The company earned total revenue of $108bn in the year.
Based in Atlanta, US, Home Depot is the world's biggest home improvement retailer with more than 2,200 stores across the US, Canada, and Mexico.
It offers more than 35,000 products offline and one million products online, including outdoor and power tools, household cleaners, lawn and garden products, and décor products.
5. The Kroger Co
Growth in digital sales combined with cost controls and higher-margin alternative profit streams increased The Kroger Co's 2018 revenue to $124bn for the four quarters ending in November 2018.
The retailer operates 2,765 grocery retail stores in multiple formats, including supermarkets, digital shopping options, warehouse stores, and multi-department stores.
Revenue from food stores accounts for as high as 94% of the company's total sales, while the rest is contributed by the company's jewellery stores and manufacturing facilities.
4. Walgreens Boots Alliance Inc
Walgreens Boots Alliance posted year-on-year revenue growth of 11.3% in 2018. The Retail Pharmacy USA division with sales of $98.4bn, accounted for more than 74% of the total revenue of $131.5bn.
Walgreens Boots Alliance is the biggest retail pharmacy, health, and day-to-day living destination across the US and Europe. It operates pharmaceutical wholesale and distribution networks in more than 201 countries.
Its retail and business brands include Walgreens, Duane Reade, Boots, and Alliance Healthcare. While No7, Soap & Glory, Sleek MakeUP, and Botanics form part of its health and beauty brands portfolio.
3. Costco Wholesale Corporation
Costco Wholesale Corporation earned $141bn in revenue in 2018, propelled by sales at new warehouses opened in 2017 and 2018.
The company operates 768 membership warehouses in 11 countries, serving more than 94 million members worldwide. It opened 28 and 25 new warehouses respectively in 2017 and 2018.
Headquartered in San Diego, US, Costco offers dry foods, packaged foods, groceries, beverages, appliances, electronics, health and beauty products, fresh foods, clothing, and small appliances.
2. Amazon.com Inc
Amazon.com's revenues increased by 31% to $232bn in 2018, due to strong sales growth in all of its segments including International, North America, and AWS. The North America segment accounted for the majority of the company's revenues at $141.36bn, followed by the International segment with $65.86bn.
Amazon offers millions of varied products from third-party sellers and also sells electronic devices under its own brands such as Kindle, Fire, and Echo through its online stores.
1. Walmart Inc

Walmart reported a 2.8% year-on-year increase in 2018 revenue, which reached $514bn, primarily driven by US e-commerce sales.
The retail company has three main segments, which are Walmart US, Walmart International, and Sam's Club. Walmart US operates retail stores in all 50 states in the US. It accounted for 64% of the company's revenues in 2018. Walmart International has a presence in 26 countries outside the US.
Walmart manages more than 11,300 stores under 58 brands in 27 countries and e-commerce websites in ten nations. The company employs approximately 2.2 million associates globally.