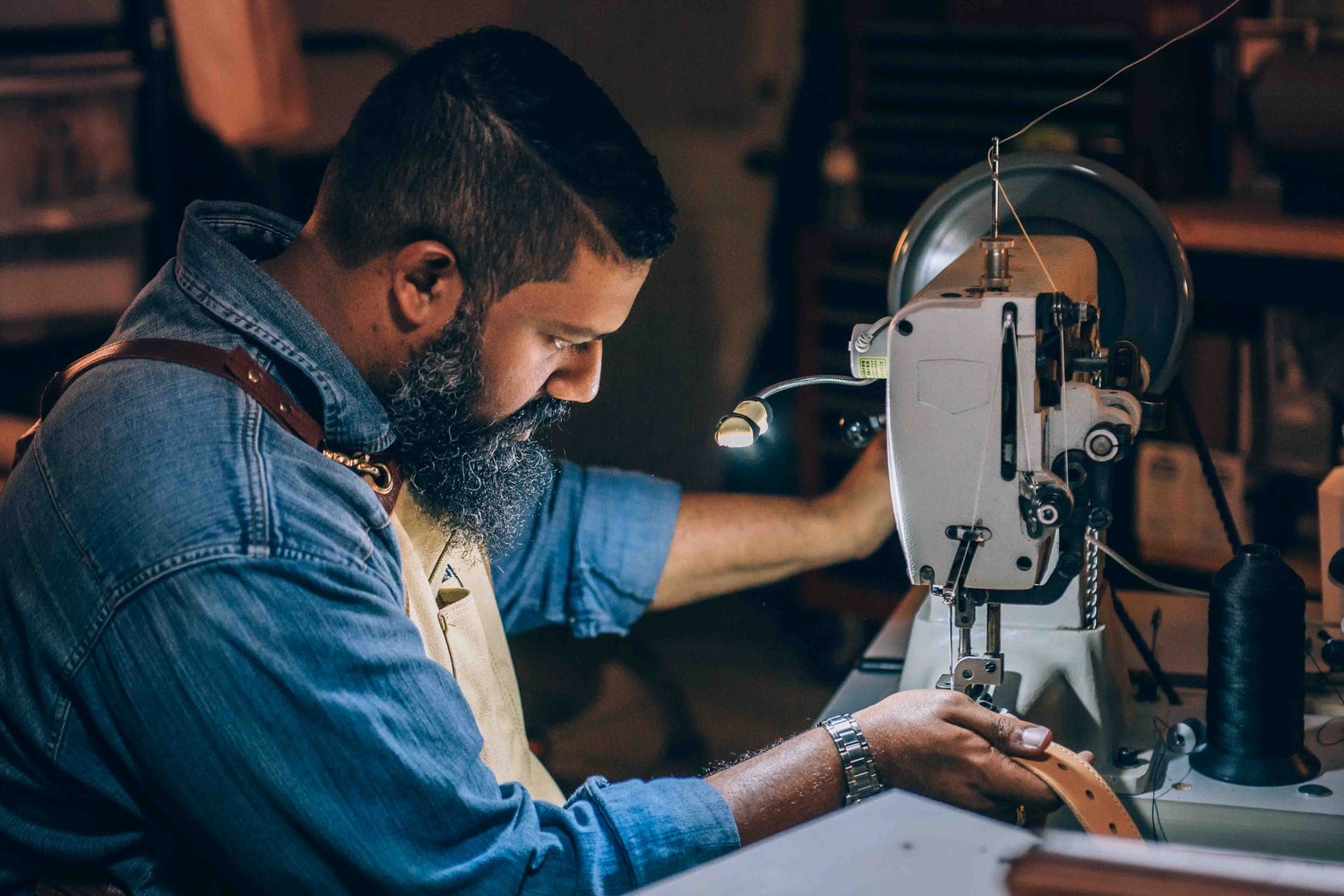 The letter, organised by the British Retail Consortium (BRC), is addressed to UK Home Secretary Priti Patel and calls for the introduction of statutory licensing of garment factories to protect employees.
The proposed scheme would prevent forced labour and mistreatment in factories and ensure workers are paid the national minimum wage, as well as other legal issues such as contributing to national insurance and receiving holiday pay.
This comes weeks after fast-fashion retailer Boohoo faced accusations of modern slavery concerning its garment factory workers in Leicester, England.
Boohoo was not a signatory of the letter but has independently written to the UK Home Secretary to state that it is investigating malpractice in its supply chain.
'Protecting people being exploited in UK garment factories'
The letter, 'Protecting people being exploited in UK garment factories', was written on 18 July and signed by retailers, MPs, non-governmental organisations (NGOs) and investors.
It requests urgent action to be taken by the government to "implement a 'Fit to Trade' licensing scheme that ensures all garment factories are meeting their legal obligations to their employees."
The letter said: "As we have seen in the media over the last month, a concerning number of garment workers in key hubs in the UK, such as Leicester, have continued to work in factories throughout lockdown without adequate PPE or social distancing measures in place. These reports on the terrible working conditions people face in UK garment factories add weight to concerns which have been raised over the last five years by academics and Parliamentary Committees about the gross underpayment of the national living wage and serious breaches of health and safety law in these workplaces. Unless action is taken now, thousands more people will likely face exploitation."
It also noted how retailers and brands have made "significant efforts" to improve labour practices but this has still not led to system-wide changes.
Response from signatories
BRC chief executive Helen Dickinson OBE said: "The BRC has repeatedly called on the Government to take action to prevent labour exploitation in the UK. Recent reports in the media demonstrate the urgent need for action before more workers are needlessly taken advantage of. While there is no silver bullet, licensing is a critical step toward resolving this issue. The public wants to know that the clothes they buy have been made by workers who are respected, valued and protected by the law.
"Our members continue to stand firm against labour exploitation, and we hope the Home Secretary joins us in the fight to build a more ethical and sustainable fashion industry."
All-Party Parliamentary Group (APPG) chair for textiles and fashion Dr Lisa Cameron MP said: "As we emerge from the coronavirus crisis, we have a huge opportunity to make the UK a world-leading, ethical fashion and textile manufacturing industry, delivering better, highly-skilled jobs. It is crucial the Home Secretary seriously considers the urgent need to implement statutory licensing of garment factory owners and managers to ensure they are 'Fit to Trade'.
"There is vast support for this initiative, and we need to see urgent action to prevent thousands more people facing exploitation taking place in some garment factories in the UK."
Labour Behind the Label calls on brands to 'step up'
Yesterday, Labour party MPs Jeremy Corbyn and Claudia Webbe voiced their support on Twitter for the Labour Behind the Label campaign, which calls for brands to "step up and protect the people who make their clothes" amid the Covid-19 coronavirus pandemic.
The campaign says: "After decades of poverty pay and poor working conditions, garment workers already live in precarious conditions, and the economic fallout of the pandemic is having grace consequences.
"Since the pandemic erupted, we have been working to protect those most at risk, which means both taking steps to limit exposure and ensure that garment workers surviving on the poverty line are not pushed below it."
Corbyn said: "Coronavirus has exposed the deep injustices and inequalities in the garment industry – the same system which has built huge profits for CEOs [and] has left garment workers living in poverty. Now is the time for change."
Coronavirus has exposed the deep injustices and inequalities in the garment industry – the same system which has built huge profits for CEOs, has left garment workers living in poverty.

Now is the time for change – add your voice at https://t.co/RYpQ7SSnfu pic.twitter.com/rrl9SFMh0U

— Jeremy Corbyn (@jeremycorbyn) July 19, 2020
Webbe said: "Garment workers in Leicester are already surviving well below the poverty line even before the onset of coronavirus. We all have a responsibility to protect the workers who are making the clothes we wear."
Garment workers in Leicester are already surviving well below the poverty line even before the onset of #Coronavirus

We all have a responsibility to protect the workers who are making the clothes we wear

Protect all workers in supply chains sign this????????https://t.co/qiN6a8lg7B pic.twitter.com/zFCRGAySkT

— Claudia Webbe MP (@ClaudiaWebbe) July 19, 2020