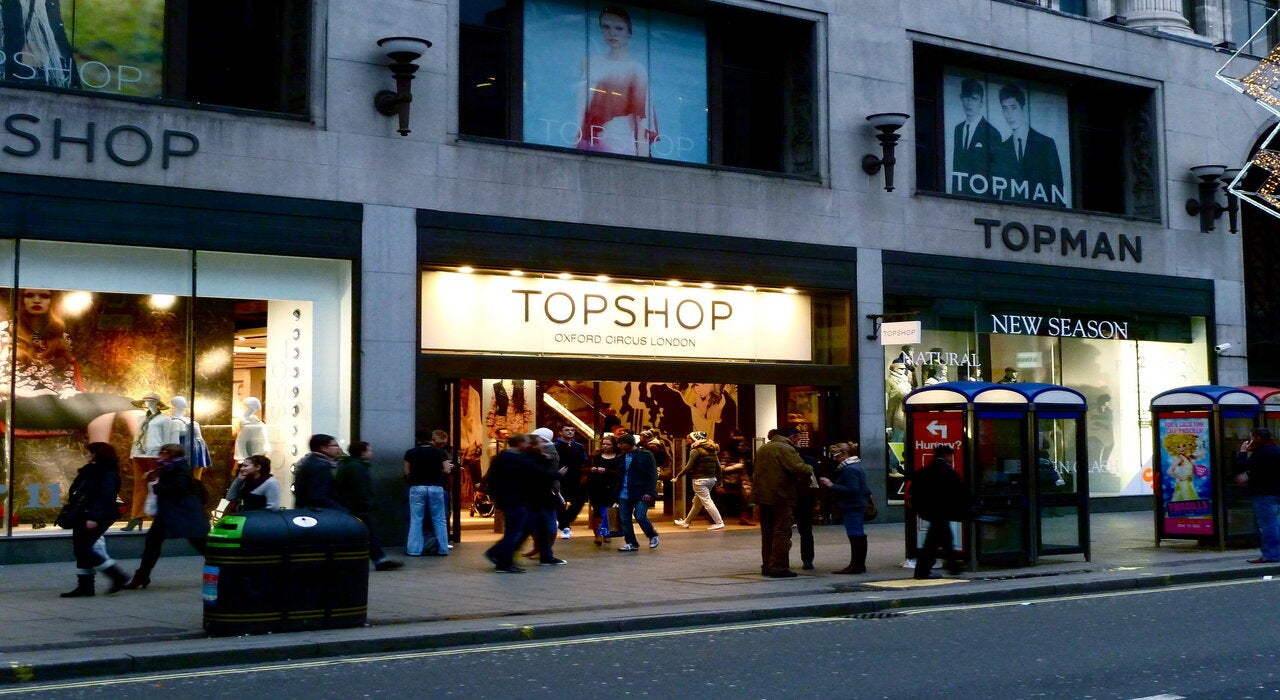 British multinational retailing company Arcadia Group has entered administration as the pandemic hits the company's sales severely.
Sir Philip Green's Arcadia is the owner of fashion brands Topshop, Burton, Topman, Miss Selfridge, Evans and Dorothy Perkins.
So far, there has been no announcement made in relation to redundancies, but more than 13,000 employees are at risk.
A source quoted Arcadia chief executive Ian Grabiner as saying: "This is an incredibly sad day for all of our colleagues as well as our suppliers and our many other stakeholders.
"The impact of the Covid-19 pandemic, including the forced closure of our stores for prolonged periods, has severely impacted on trading across all of our brands.
"Throughout this immensely challenging time, our priority has been to protect jobs and preserve the financial stability of the group in the hope that we could ride out the pandemic and come out fighting on the other side.
"Ultimately, however, in the face of the most difficult trading conditions we have ever experienced, the obstacles we encountered were far too severe."
Arcadia operates about 450 directly leased sites in the UK and 22 overseas.
It appointed administrators from Deloitte and is the latest in the line of retailers affected by the pandemic.
Deloitte administrator Matt Smith said: "We will be rapidly seeking expressions of interest and expect to identify one or more buyers to ensure the future success of the businesses."
Moreover, Frasers Group issued a statement confirming that its lifeline loan offer of up to £50m was declined by Arcadia Group.
Last month, fashion chains Peacocks and Jaeger entered administration as owner Edinburgh Woollen Mill Group (EWM) failed to find a suitable buyer.
Covid-19 was the "nail in the coffin"
Germany head-quartered software company Software AG senior director of industry solutions Oliver Guy told Retail Insight Network: "The fall of Arcadia into administration earlier is another sad, yet unsurprising hit to the retail industry. Some may blame misfortunes primarily on the pandemic, which has forced its outlets to close for long periods. While this was undeniably a nail in the company's coffin, this ignores a much deeper issue.
"Arcadia has not moved with the times. Its approach was largely analogue in an increasingly digital world, and its business woes have far more to do with this inertia than the pandemic. With competitors such as Nike, ASOS and Boohoo making way and showing that lockdown doesn't mean collapse. Was Covid-19 to blame for the demise of Arcadia?  Absolutely not. Did it accelerate the demise?  Probably."
"A lack of investment in digital commerce" is to blame
E-Commerce agency Wunderman Thompson Commerce global head of consultancy and innovation Hugh Fletcher said: "While Arcadia was a high street powerhouse in the nineties and noughties, its biggest shortcoming has been a lack of investment in digital commerce, as well as failing to provide shoppers with the experiences that they wanted – over a third of digital commerce projects fail due to a lack of alignment with consumers' needs. The combination of an unwillingness to visit physical stores and a lack of digital readiness during the pandemic has driven the business into administration. Arcadia's story is indicative of a wider trend, however, and is one that all retailers can learn from.
"The retail sector must heed lessons from the current economic scenario and implement changes in 2021 and beyond. Online fast fashion businesses like ASOS, Boohoo and even Amazon to an extent have thrived by providing customers range, ease, speed and convenience. But this doesn't mean that only pure-play fashion outlets will remain; we've found that even the younger generations, while digitally native, are not digitally exclusive. They enjoy the physical shopping experience and will embrace retailers that can align products online and offline.
"When the high street eventually reopens, consumers will demand more from their retailers. They'll crave innovative and engaging experiences in store, and it's up to retailers to create a strong omnichannel offering. While 2021 may not offer ideal conditions for investment in digital services, without an online infrastructure underpinned by a high-street experience that adds value in the customer journey, more high-street brands that rely solely on their physical stores will struggle."