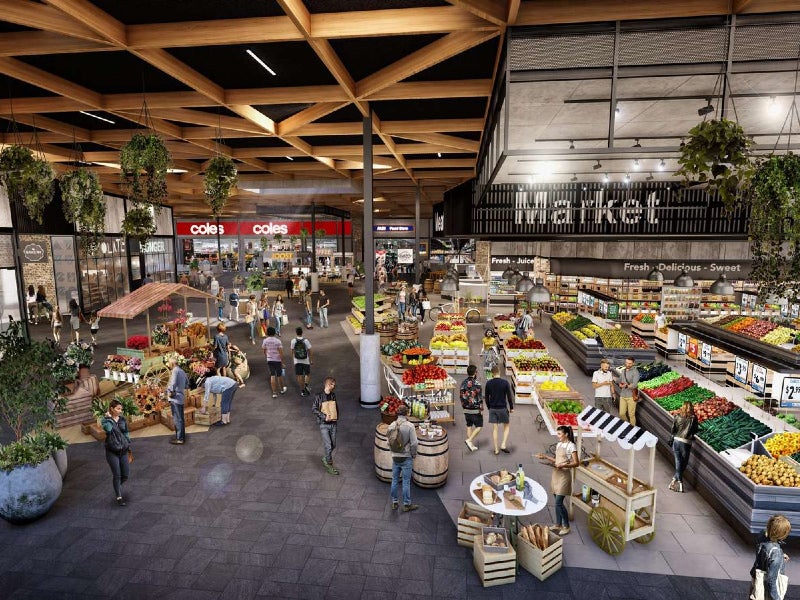 ISPT is redeveloping the Karingal Hub shopping centre with an investment of A$160m ($109.2m). Credit: ISPT Pty Ltd.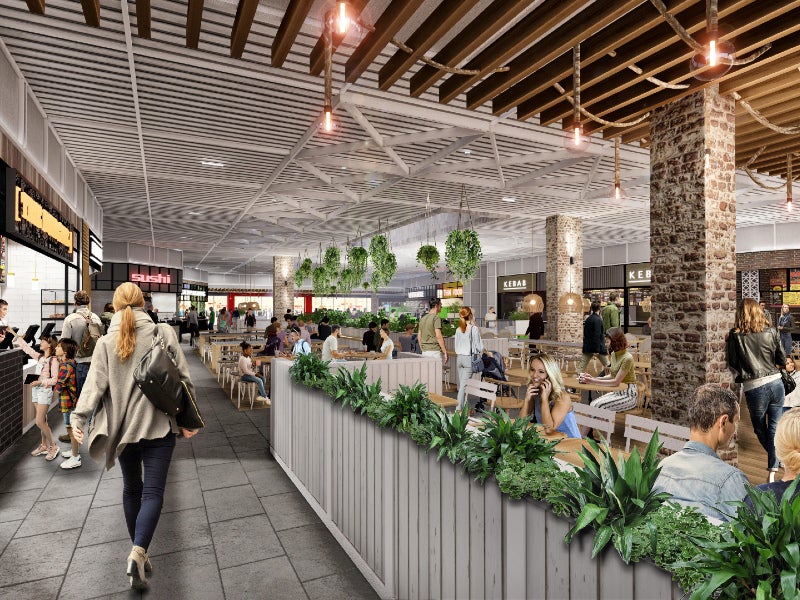 The redevelopment is expected to be completed in 2022. Credit: ISPT Pty Ltd.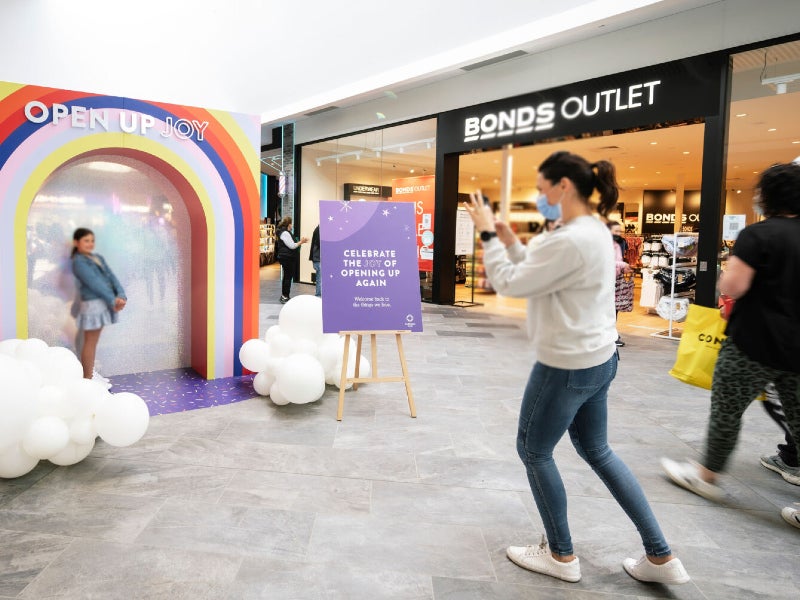 A new fresh food precinct has been added to the shopping centre as part of the project. Credit: ISPT Pty Ltd.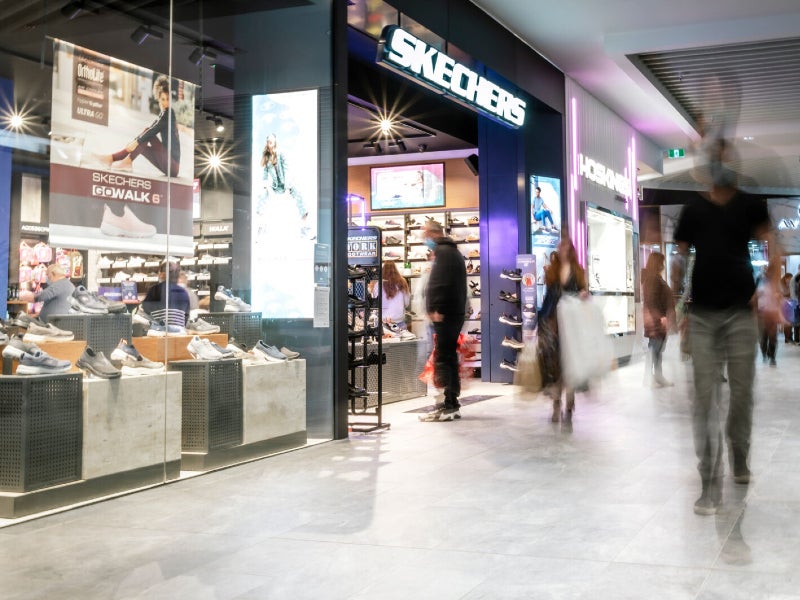 A new entertainment and dining destination called Town Square is expected to open in 2022. Credit: ISPT Pty Ltd.
The Karingal Hub shopping centre in Frankston, Australia, is being redeveloped by ISPT, a real estate property investor and developer, based in Australia.
Estimated to cost A$160m ($116.37m), the project aims to deliver a re-imagined shopping centre for the residents of Mornington Peninsula, which is located south-east of Melbourne, Victoria.
It involves the refurbishment of the existing mall and the addition of new features to enhance the shopping experience.
The redevelopment will provide new entertainment options, as well as social gathering spaces. Redevelopment works commenced in January 2020, and are expected to be fully completed by mid-2022.
Location of the Karingal Hub shopping centre
The shopping centre is located at 330 Cranbourne Road in Frankston, in the state of Victoria. Originally built in 1978, Karingal Hub is located 5km from the central business district (CBD) of Frankston, and 60km southeast of the Melbourne CBD.
The nearest train station to the mall is Frankston Train Station, which is located on Fletcher Road. A bus interchange on Karingal Drive, outside the Degani entry, provides transport services to and from the surrounding areas of the shopping centre.
Karingal Hub redevelopment details
The redevelopment of the Karingal Hub will provide 12,000m² (129,166.9ft²) of additional floor area, increasing the gross lettable area of the mall to more than 53,000m² (570,487ft²).
The project is being implemented in three stages. A market style fresh food precinct was opened to the public as part of stage one in June 2021. It features more than 28 fresh food and speciality retailers, including a 750m² (8,072.9ft²) MarketPlace Fresh grocer, and supermarkets such as Woolworths, Coles, and Aldi.
Opened in November 2021, the second stage included a new fashion precinct. It added more than 40 stores including Cotton On Megastore, Pivot, TK Maxx, Sussan, Suzanne Grae, Sportsgirl, Katies, Supre, Factorie, Rockwear, Rivers, and Bonds Outlet.
The final stage involves the development of the Town Square, a new entertainment and dining precinct that will complement the existing Village Cinemas at the mall. Set to open in 2022, the Town Square will provide a range of dining experiences, communal gathering spaces, and play areas.
Retail, dining, and entertainment options at the Karingal Hub shopping centre
Some of the major retailers operating stores at the Karingal Hub shopping centre include Big W, Best & Less, The Reject Shop, 7 Eleven, Autograph, Body & Balance, Lo Costa House & Party, Connor Clothing, and Hoskings the Jewellers.
The mall also houses Jay Jays, Skechers, Michael Hill Jeweller, Rockmans, Spendless Shoes, and Williams Shoes, as well as banking and financial services providers such as Commonwealth Bank, and Westpac.
The food court houses food and beverage (F&B) retailers including Geo's Café, Jade Garden, Sushi Sushi, Sharetea, ItsaBurger, Sandwich Chefs, Top Pho, and Alleyway Kitchen.
Furthermore, F&B options include Café Momentum, Four Seasons Café, Degani @ Karingal, Donut King, Michel's Patisserie, Gloria Jeans Coffees, and Sushi & Co.
Other amenities at Karingal Hub
The mall features parent rooms with facilities such as change tables, bottle warming, and private feeding areas. It offers wheelchairs and motorised scooters free of charge for use within the mall.
A children's play area for kids aged between two and eight is located near Big W. The redevelopment increases the car parking space at the shopping centre from 650 to 2,750 free parking spaces.
The project also involved the installation of new touchless amenities.
Sustainability features at Karingal Hub
Karingal Hub is aiming for a four-star Green Star rating. Green Star is an Australian rating system that assesses buildings based on different sustainability metrics.
The shopping centre has a natural air ventilation system that eliminates the need for a dedicated air conditioning system. It features ventilated sky lights that open on temperate days to allow the entry of outside air. On cold days, the sky lights close automatically to protect visitors from extreme weather conditions.
Additionally, the automated system monitors carbon dioxide (CO₂) levels, and includes a fire safety function.
A 1.3MW photovoltaic system has been installed as part of the redevelopment. A recycling and waste programme was also implemented to reduce the impact on the environment.
Contractors involved
Probuild, a construction company based in Australia, was selected by ISPT for the redevelopment of the shopping centre.
Casmar Group was engaged for demolition and strip out works while CDL Construction was selected to work on demolition, piled foundations, retention system-piles, and basement excavation.
Two Australian firms, Hames Sharley and Villa + Villa, were selected to provide building architecture and interior design services, respectively.
Symmetry Commercial, a building restoration services provider, was engaged to build a new facilities and operations centre at the Karingal Hub shopping centre.
Allens, an international law firm based in Australia, advised ISPT on the commercial, legal, and procurement aspects of the redevelopment project.
APP, an Australian property and infrastructure consultancy, was contracted to serve as the project manager and tenancy coordinator.