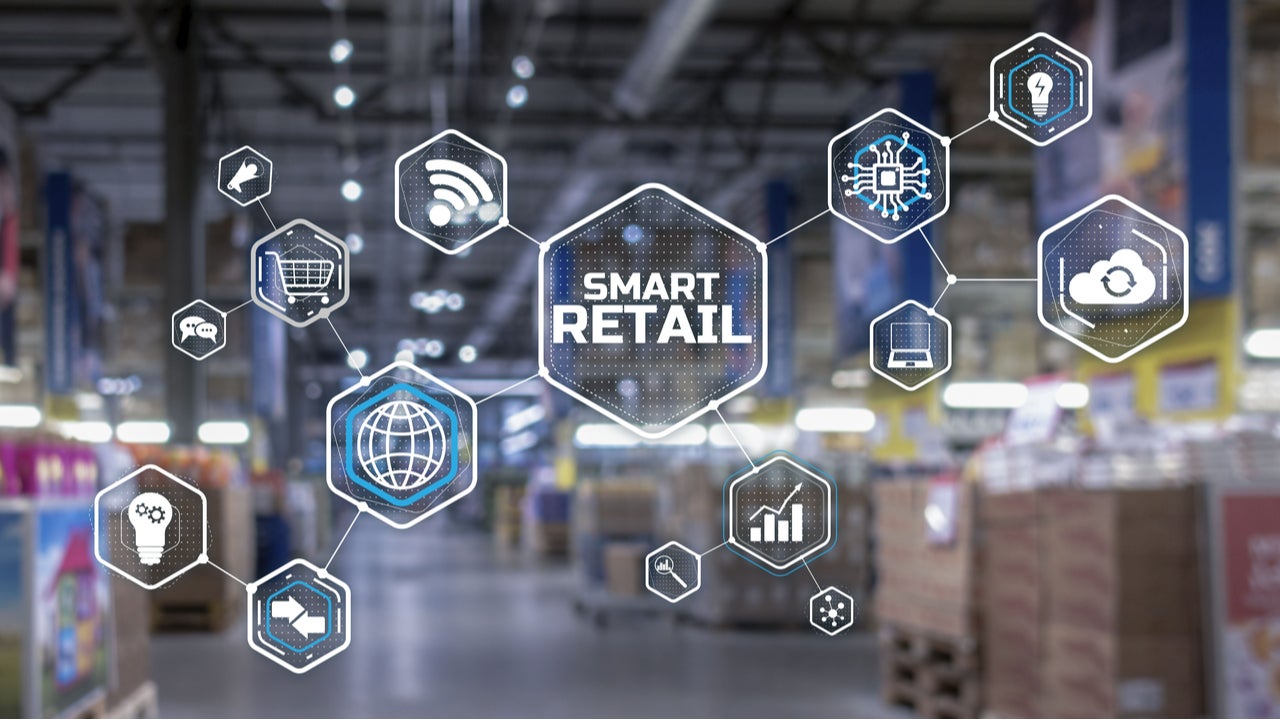 Retail Insight Network lists the top five terms tweeted on retail fashion in Q4 2021, based on data from GlobalData's Retail Influencer Platform.
The top trends are the most mentioned terms or concepts among Twitter discussions of more than 150 retail fashion experts tracked by GlobalData's Retail Influencer platform during the fourth quarter (Q4) of 2021.
1. Shopping – 73 mentions
The increasing popularity of livestream shopping, customers reassessing their shopping plans due to lack of discounts, and shopping apps connecting shoppers to local boutique stores were some of the popular discussions on shopping in Q4 2021.
Neil Saunders, managing director and retail analyst at research and consulting firm GlobalData Retail, shared an article on the increasing popularity of livestream shopping. In China, for example, livestream shopping was worth more than $300bn in 2021. Fashion brands in the US, however, have been slow to implement livestream shopping although more brands are now willing to take the risk. Luxury brand Mansur Gavriel, for example, started experimenting with livestream shopping using Alibaba's Tmall platform, which is one of the dominant platforms in China.
In the US, however, a leading livestream shopping platform is not available although social media platforms such as Instagram, Facebook, TikTok and YouTube have been promoting their livestream shopping features. The emergence of multiple platforms is expected to boost the growth of livestreaming in the US. Mobile-first video shopping platform Ntwrk predicts livestreaming shopping in the US to reach $25bn in revenue by 2025.
Suzanne Kapner, a reporter at The Wall Street Journal, discussed shopping in an article on the dearth of discounts and offers during the holiday season. Supply chain disruptions, inflation, and retailers pricing their products more efficiently were some of the reasons behind the lack of discounts. The renewed pricing power gained by retailers is boosting their earnings after years of widespread discounting and deflation although sales are yet to reach pre-pandemic levels. The shortages created by the pandemic also caused many retailers to have lean inventory levels. Furthermore, retailers are strategically offering discounts on products that are excess in stock. Consumers are, therefore, unable to find the items they need on discount, the article detailed.
In another tweet, Jeremy Gutsche, CEO of trend platform Trend Hunter, shared an article on how shopping apps are enabling shoppers to make online purchases from their mobile phones. The Shop This City app, for example, allows customers to shop from local boutique stores. Developed by Maija Savics, the app updates inventories obtained from local boutique shops that may not have a large online presence. It can provide customers with the option to either make online purchases or complete their orders in the physical store. Such shopping apps can promote the growth of the local economy by connecting boutique businesses with consumers in a particular local area, the article detailed.
2. Luxury – 55 mentions
French luxury fashion house Chloé earning a B Corporation certification, the growth of luxury resale, and sale of high-end department store Selfridges to retail company Central Group were some of the popular discussions on luxury in the fourth quarter.
Fashion for Good, a sustainable fashion innovation platform, shared an article on Chloé becoming the first luxury fashion brand to earn a B Corporation certification, which certifies that the company has high social and environmental standards. Chloé is the first luxury fashion house to achieve the certification. The company's creative director Gabriela Hearst took several steps to reduce carbon footprint by including recycled fabric and partnering with artisans to create luxury pieces. It has also added a board of external experts who can review and approve its sustainability plans while encouraging participation from all employees to ensure company-wide engagement, the article detailed.
In another tweet, Andrey Golub, general manager at technology company ICOL Group, shared an article on the rise of luxury resale marketplaces due to pandemic-related supply chain disruptions and an increase in demand from consumers for resale products. Luxury fashion platform FARFETCH, for example, announced the acquisition of resale portal LUXCLUSIF to enhance its resale capabilities. Some luxury brands, however, fear that resale could lead to the cannibalisation of their products and impact their image of exclusivity. Resale continues to exceed pre-pandemic growth levels despite the reluctance shown by some luxury brands.
Luxury also mentioned in an article about the sale of Selfridges to Central Group shared by Patrick Brennan, consultant at management consulting firm Strategic Media Consultancy. The deal is estimated to be valued at approximately $2.6bn. Selfridges has struggled to generate sales during the pandemic similar to other physical retailers, with a 10% decline in 2020 operating profits. Central Group aims to focus on the right locations and expand Selfridges' online presence to build on the company's brand name, the article detailed.
3. Sales – 54 mentions
Luxury fashion retailer Matchesfashion suffering losses during the pandemic due to a decline in sales, and an increase in sales boosting French luxury brand Hermès' third-quarter revenues were some of the trending discussions on sales in the fourth quarter.
The Business of Fashion, a website focused on the fashion industry, shared an article on Matchesfashion suffering a loss of $50m for the fiscal year ending 31 January 2021, much higher compared to the previous year's loss of $7.9m. The company's revenue decreased for the first time by 10% to $527m following the launch of e-commerce in 2007, the article detailed. Supply chain disruptions and decline in sales of two of its key segments including occasion wear and vacation clothing, apart from executive reshuffles, were some of the reasons behind the losses.
In another tweet, a website focused on the fashion retail sector shared an article on Hermès reporting a 57% increase in its revenues to $7.6bn for the nine months ending 30 September 2021. The company's revenues increased by 31% in the third quarter of 2021 to $2.7bn, a 40% increase over the last two years. The rise in revenues was mainly due to the increase in sales in Europe and Asia. Sales in Asia except for Japan increased by 63% year-on-year, the article detailed.
4. Shoppers – 52 mentions
Fashion retailer Boohoo agreeing to the terms of a preliminary settlement over misleading shoppers, increase in sales of department store chain Kohl, and sportswear company Puma urging shoppers to buy early for Christmas were popular discussions on shoppers in Q4.
The Business of Fashion, a news and fashion business intelligence provider, shared an article on Boohoo agreeing to terms of a preliminary settlement with parties who filed a class-action lawsuit against the company in the US. The lawsuit alleged that Boohoo was misleading shoppers and customers in California in its promotions, which claimed that the company was offering deeply discounted bargain prices. The preliminary settlement amounted to $26.1m, but the company may have to pay total damages of more than $100m if the claims filed in the Central District of California succeed, according to the article.
In another tweet, Neil Saunders shared an article on Kohl's sales being boosted by 16% following an increase in purchases of apparel and cosmetics by shoppers in the third quarter. Kohl's was heavily impacted by the Covid-19 lockdown, but has extended its offerings to casual clothes and collaborated with Sephora to attract shoppers. The retailer added 200 Sephora shops in its stores and plans to add more in the future as the Sephora addition is attracting younger and diverse shoppers, leading to higher sales, the article detailed.
Shoppers was also mentioned by ET Retail, a news website focused on the retail industry, in an article on Puma encouraging shoppers to buy early for Christmas as supply bottlenecks and manufacturing disruptions could result in product shortages that could last until 2022. The company's factories in Vietnam were closed for an extended period of time due to Covid-19 leading to a shortage of product supplies. Port congestion, shipping shortages and supply chain issues exacerbated the situation. Combined with rising raw material costs, these challenges could result in higher prices in the second half of 2022, the company's chief executive Bjorn Gulden noted.
5. e-commerce – 51 mentions
The growth of the hybrid shopping trend involving multiple channels, and fashion retailer New Look entering the resale market by partnering with resale platform Re-Fashion were some of the trending discussions on e-commerce in Q4 2021.
Andrey Golub shared an article on the growth of hybrid shopping trends among customers. Customers are accessing various channels including social media, e-commerce websites, and neighbouring stores to purchase the items that they need. Physical stores are expected to play a major role in the growth of e-commerce through options such as buy-online, pick-up-in-store, kerbside pick-up, store delivery and ship-from-store. The trend is emerging among shoppers younger than 34 years who plan to see an item before purchasing. Furthermore, a vast majority of customers are checking inventory online before venturing to physical stores as supply chain disruptions have led to lower inventory levels at retailers.
Another discussion on e-commerce was shared by a website focused on the fashion retail sector on New Look partnering with Re-Fashion as part of its commitment to address the industry's ongoing concerns with textile waste. The partnership will provide customers with a simple and easy means to advance the life cycle of unwanted and unused clothing, which they can drop off at a collection centre. The clothes will be repaired or upcycled by Re-Fashion and put up for sale. New Look aims to reduce the environmental impact of clothes shopping and promote circularity through the partnership, the article detailed.