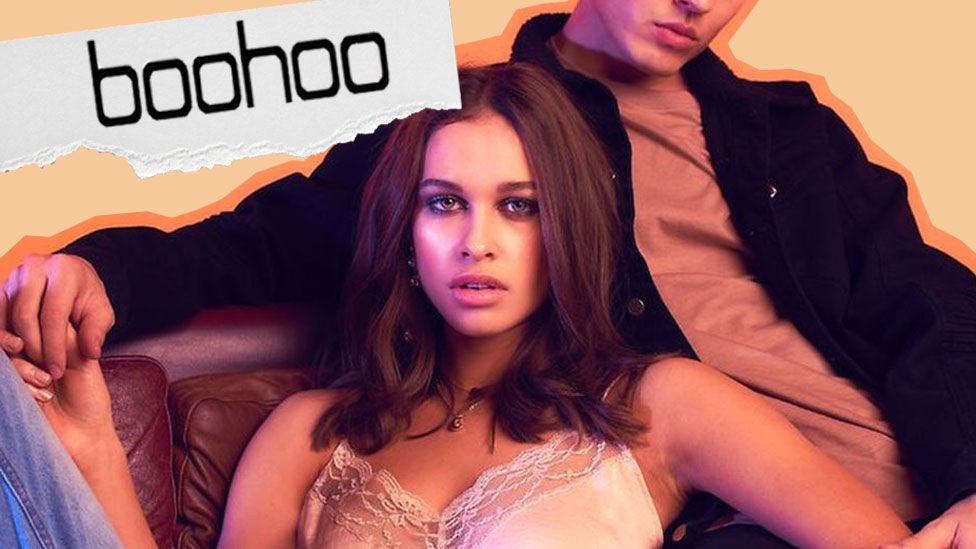 UK-based online retailer Boohoo has acquired department store Debenhams for £55m and intends to close all physical Debenhams stores, leading to a projected loss of thousands of jobs.
Boohoo acquired the department store with the "ambition to create the UK's largest marketplace" according to Boohoo chairman Mahmud Kamani.
Kamani said: "This is a transformational deal for the group, which allows us to capture the fantastic opportunity as e-commerce continues to grow. Our ambition is to create the UK's largest marketplace.
"Our acquisition of the Debenhams brand is strategically significant as it represents a huge step which accelerates our ambition to be a leader, not just in fashion e-commerce, but in new categories including beauty, sport, and homeware."
Boohoo will transform the retailer to be exclusively online as it has with other high street retailers during the Covid-19 pandemic. In June last year, Boohoo acquired Oasis and Warehouse, integrating them onto its online platform but not keeping on any of the brands' physical stores or employees.
Debenhams had been in the process of looking for sellers after entering administration in April of last year. Retail entrepreneur Mike Ashley and India's Reliance Retail (RIL) were initially thought to be interested in making an offer for the department store chain.
Will other retailers follow suit?
Retail industry experts say this latest acquisition could mark the start of a trend in high street retailers moving to sell exclusively online.
Online savings solution Raisin co-founder Kevin Mountford told Retail Insight Network: "With Boohoo purchasing Debenhams, this is a turn during the pandemic that might see others follow suit. Yes, physical stores may have to close, but with an online presence, could Debenhams now be stretched to serve younger audiences? Dorothy Perkins and Ted Baker might not be the number one choice for younger online shoppers, but over time could this be a consumer fashion trend that picks up again?"
"The way Boohoo have bought Debenhams is a huge step forward, however, we have to also remember that after this pandemic, consumers are perhaps more than ever wanting to go out and physically purchase rather than online shop – and the more we turn these brands into virtual high street blocks, the less consumer-facing experience a customer has."
"Digital is now the key priority" for retailers
Global commerce service LiveArea EMEA commerce consulting director Elliott Jacobs told Retail Insight Network that, due to the rise of e-commerce, retailers are focusing on the digital and on creating a larger online presence.
Jacobs said: "The Debenhams deal constitutes a wider trend in the evolution of retail, namely the unstoppable rise of eCommerce.
"High street brands have been struggling for years, but the pandemic has accelerated the demise of many, as consumers flocked online. In the aftermath, digitally-native online giants are jumping at the opportunity to absorb the brand names without the burden of their physical real estate. Boohoo, in its quest to become the country's largest marketplace, has already picked up Oasis, Coast and Karen Miller, and Debenhams represents its ambition to branch out beyond fashion and into beauty, sports and homeware.
"Anyone watching will realise that digital is now the key priority for the new retail landscape. Only by investing in online capabilities will companies be able to adapt to and predict market changes. It is now a stark fact – companies that don't make the right investments will not stand the test of time."
We need to "stand up" for physical retail
Product experience platform Situ Live CEO Warren Richmond told Retail Insight Network that the advantages of a digital-only platform are sure to 'dissipate' once customers begin returning to stores after the Covid-19 coronavirus pandemic.
He said: "With more closures on the high street and the acquisition of Debenhams by Boohoo, you must question if there will be anywhere left for consumers to see and experience products before they buy them.
"I expect that many of the advantages of being a digital-only platform will dissipate in a post-pandemic world, as consumers crave experiences and a deeper connection with brands.
"Unless we stand up for "physical retail" both consumers and brands will suffer long into the future. Retailers must focus on delivering exceptional customer service, both online and offline, to truly set themselves apart."
Further response to the deal
Life insurance brokers Protect Line head of business development Chris Reed told Retail Insight Network: "While pleasing to see the Debenhams brand will live on, it's another clear indicator of the rapid changes occurring in the retail sector. With staff and shops being cut loose it seems Debenhams be evolved into a purely digital brand much like Thomas Cook and Woolworths.
"Forced changes in consumer habits – due to the Pandemic – have accelerated the decline on the high street. It remains to be seen what our public spaces and commercial premises will look like when eventually we all return to some sort of normality."
Retail charity retailTRUST CEO Chris Brook-Carter told Retail Insight Network: "retailTRUST has been supporting Debenhams's colleagues for over a century so we were deeply saddened before Christmas to hear the news of its demise after over 200 years serving generations of customers on the British High Street.
"This morning's news that the Debenhams brand will be kept alive following the Boohoo acquisition is obviously a double-edged sword – the potential loss of almost 12,000 jobs on top of those already lost throughout the pandemic to date is truly heart-breaking – but we are remaining hopefully optimistic that it will eventually result in the creation of many more new jobs as these roles transition with the continued growth of retail online."