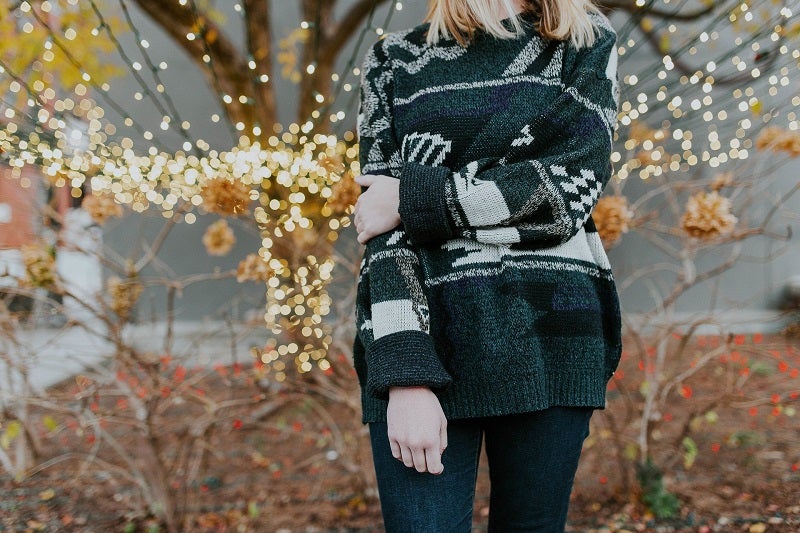 UK environmental charity Hubbub is urging consumers to swap, re-wear or purchase second-hand Christmas jumpers over a purchasing a new one as up to 95% of them contain whole or partially plastic materials, adding to the worldwide plastic pollution crisis.
Acrylic was found in three-quarters of jumpers tested by Hubbub, with 44% made completely from the plastic fibre.
Research by the charity revealed that 12 million Christmas jumpers are set to be purchased this year, with 65 million still stored away from previous years. The research also revealed that two in five Christmas jumpers are only worn once over the Christmas period and one in three under 35s purchase a new jumper every year.
Hubbub revealed that only 29% of consumers surveyed knew that most Christmas jumpers contained plastic.
Hubbub project co-ordinator Sarah Divall said: "We don't want to stop people dressing up and having a great time at Christmas, but there are so many ways to do this without buying new. Fast fashion is a major threat to the natural world and Christmas jumpers are particularly problematic as so many contain plastic. We'd urge people to swap, buy second-hand or re-wear and remember a jumper is for life, not just for Christmas."
The fashion industry and its action for sustainability
Acrylic is the most commonly-used plastic fibre for textile production and releases nearly 730,000 microfibres per wash, according to a study by Plymouth University. This is five more times than polyester-cotton blend and almost 1.5 times more as pure polyester.
Italian luxury fashion house Prada Group made history, last month, as the first luxury brand to obtain a sustainability term loan deal. One of the conditions required from the group is to use regenerated nylon (Re-Nylon) for product production. Also referred to as Econyl, the material is created from plastic waste such as reclaimed fishing nets and can be recycled, recreated and remoulded. The company said its ultimate goal is to convert all its virgin nylon into Re-Nylon by the end of 2021.
In October this year, Mango joined the G7 Fashion Pact, bringing the total number of signatories to 56.  The pact is a global initiative aimed at implementing more sustainable practices in the fashion industry.
Los Angeles-based 100% carbon-, water- and waste-neutral womenswear brand Reformation went global after becoming a firm favourite among sustainable shoppers keen to reduce their impact on the apparel industry.
GlobalData Retail said that fashion retailers are taking steps to improve sustainability, but recycled ranges and ethical product filters are weak responses to a trend that could cause significant disruption to the market.
Earlier this year, the UK Government rejected proposals from MPs to tackle the environmental impact of fast fashion. Amongst the proposals was a 1p charge for each garment produced to raise £35m to fund clothing recycling.
In January this year, major UK retailers were found to be failing to commit to sustainable fashion practices, according to a report by the Environmental Audit Committee, a House of Commons select committee.