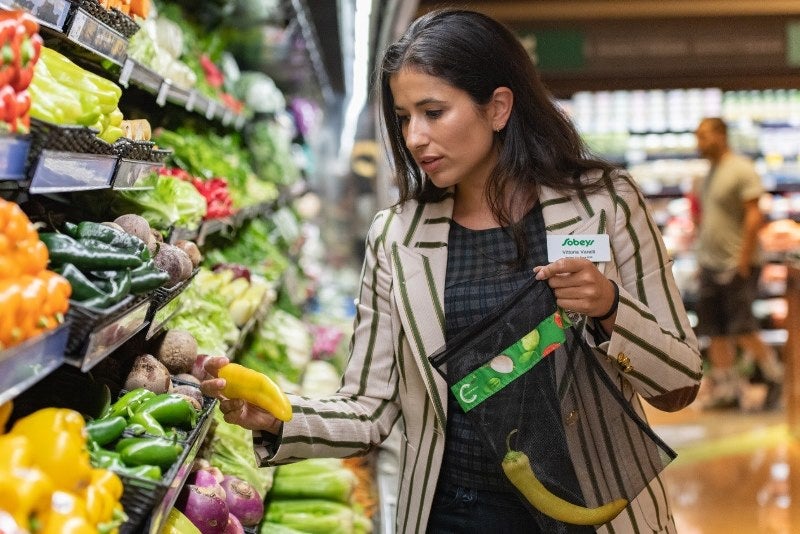 US supercentre chain Meijer announced plans to expand its Shop & Scan mobile shopping checkout service to its stores in Ohio.
The company initially introduced Shop & Scan to 23 stores in Chicago and Northwest Indiana in March.
According to Meijer regional vice-president Tom Wilson, the company's mobile app has registered more than 1.1 million downloads since the pilot launch of Shop & Scan in Michigan last year.
---
Global fashion platform Farfetch is to acquire 100% of the shares of luxury fashion brands platform New Guards Group for a total enterprise value of $675m.
The total financial value of the transaction will be funded through cash on hand and Farfetch's shares.
Established in 2015, New Guards platform introduced a range of major luxury fashion brands, such as Marcelo Burlon County of Milan, Off White, Palm Angels, Ben Taverniti Unravel Project, Heron Preston, Alanui, and Kirin Peggy Gou.
---
French retailer Casino Group received approval from its board of directors for new asset arbitrations in the country, targeting a further €2bn amount.
The second phase of the disposal plan is expected to complete by the end of the first quarter of 2021.
As part of its €2.5bn first phase of the disposal plan, the company already signed agreements to dispose various assets worth €2.1bn so far. It expects to close the disposal by the first quarter of next year.
---
US supermarket chain Kroger expanded the test area to introduce Kroger Express and Kroger Pickup at additional Walgreens stores.
This partnership builds on the initial deal signed between both parties last October.
As part of the deal, Walgreens will feature a range of Kroger's Our Brands products such as Simple Truth and other national brand products across 35 participating stores this year.
---
US drugstore chain Walgreens announced plans to close 200 locations in the US as part of its transformational cost management programme.
This move follows a review of the real estate footprint in the US that was announced by the company on its earnings call for the fiscal quarter ended 31 May.
The company announced the transformational cost management programme on 20 December last year with an aim to generate annual cost savings of more than $1.5bn by financial year 2022.
---
US-based specialty off-price retailer Stein Mart deployed Mad Mobile's Concierge solution for Mobile POS and Endless Aisle at its stores.
The company has installed Concierge on Apple iPads at all of its 283 Stein Mart stores, across 30 US states, to enhance the shopping experience for customers.
Stein Mart chief information officer Sharon Hart said: "Concierge enabled us to upgrade our legacy point-of-sale systems to meet the needs of today's shopper.
---
Supermarket chain Tesco announced plans to cut 4,500 jobs at 153 Tesco Metro supermarkets in the UK.
The company also plans to support affected employees by helping them find alternative roles within Tesco.
Tesco noted that it is planning to transform the 153 Metro stores as 70% of its customers are currently using the locations as convenience stores to buy food for a day.
---
British multinational retailer Marks & Spencer Group (M&S) announced the conclusion of its acquisition of half of the UK online grocery retailer Ocado Retail.
The retailer said that this marks the start of its 50/50 joint venture (JV) with Ocado Group, which comprises Ocado's UK grocery retail division Ocado Retail and the Ocado Smart Platform technology.
From September 2020, the JV will enable customers to shop for more than 6,500 M&S food products via Ocado.com, as well as Ocado's exclusive brands and own-label products and popular branded goods.
M&S said that 12 million of its food shoppers currently account for a third of UK online grocery spend.
---
British general trade union GMB accused supermarket chain Asda of 'threatening tens of thousands' of workers with job cuts if they failed to sign Contract 6.
As part of the latest contract, workers are forced to work on bank holidays in return for £9.00 per hour pay rates, and will not be paid for any breaks.
According to the union, the contract was voluntary earlier, however, workers are now warned of losing their jobs if they fail to sign it.
---
Canadian food retailer Sobeys announced its commitment to eliminate plastic grocery bags from all of its stores by the end of January 2020.
The move is expected to remove 225 million plastic grocery bags annually at the retailer's 255 locations in Canada. It is part of the company's efforts to eliminate all unrequired plastic from its stores.
Sobeys will initially phase out plastic grocery bags across its stores, followed by the introduction of paper bags and the elimination of plastic bags in each of its banners such as Safeway, FreshCo, and Foodland.