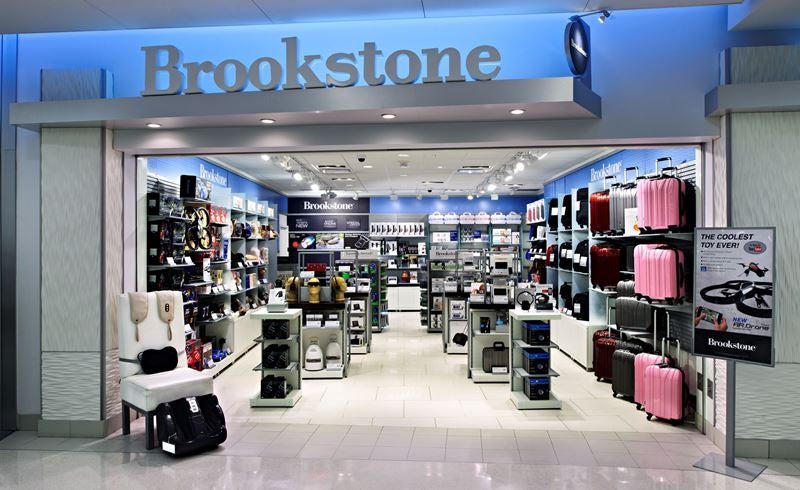 Travel retailer Hudson Group agreed to purchase certain assets of Brookstone stores in US airports from Apex Digital.
Brookstone is owned and managed by Bluestar Alliance. It offers various products in the travel, wellness, home and entertainment categories.
The deal covers 34 airport stores, with 33 stores in airports where Hudson currently operates stores. Of the stores, 30 are currently open and operating.
---
American maternity apparel and accessories retailer Destination Maternity and some of its subsidiaries filed for Chapter 11 bankruptcy.
The move follows the company's announcement that it was exploring strategic and financial alternatives in September this year, with possible sale or merger options.
The voluntary petitions to restructure were filed at the United States Bankruptcy Court for the District of Delaware.
---
British retailer WH Smith agreed to purchase US travel retailer Marshall Retail Group (MRG) for $400m.
Headquartered in Las Vegas, Nevada, MRG operates travel retail channels in airports, resorts, and tourist locations. It currently has 170 stores, including 59 airport locations, in North America.
The company has also signed agreements to open a further 33 new airport stores by the end of 2024, enabling it to expand its airport retail presence by adding approximately 43,000ft² selling space.
---
Clothing and accessories firm Zutano closed a deal to purchase US-based kids shoe brand Morgan & Milo.
Morgan & Milo is based in Massachusetts and offers a range of shoes for toddlers.
The company uses 100% post-consumer recycled paper to manufacture shoe boxes. It also uses games, mazes, riddles, quotes and fun characters on the boxes encouraging kids to play with the box and in turn promoting recycling.
---
French retailer Casino Group closed the sale transaction involving 31 hypermarkets and supermarkets properties to affiliates of Apollo Global Management (APO).
The €465m ($515.07m) deal was part of Casino's plans to dispose of an additional €1bn of non-core assets by the first quarter of 2020, and its financial perspectives announced on 14 March.
It includes the sale of 12 Géant Casino hypermarkets and 19 Monoprix and Casino supermarkets.
---
Oracle expanded its retail operations by opening a new innovation and technology centre in Porto, Portugal.
The new facility is located in the Centro Empresarial Lionesa Business Resort. It will initially focus on developing breakthrough retail innovations by leveraging artificial intelligence and machine learning.
The company's technology team will work closely to create customised integrations and enhancements to the Oracle Retail portfolio, as well as re-usable assets aimed at delivering value to customers.
---
Walmart made its InHome Delivery service available to more than one million customers across three US cities.
As part of the expansion, the service is now accessible to customers in Pittsburgh, Pennsylvania; Kansas City, Missouri; and Vero Beach, Florida.
The retail major introduced the service earlier this year in order to deliver groceries and everyday essentials directly to customers' kitchen or garage fridges.
---
Amazon introduced its new e-commerce platform in Singapore, Amazon.sg, enabling customers to place orders on desktop and mobile browser.
Customers can download the Amazon Shopping app or visit Amazon.sg to shop for various products, including books, video games, consumer electronics, baby and toys, and home and kitchen.
The company is also offering free delivery to all customers on orders above SGD40 ($29) within two to three days, and customers can choose one-day delivery for a price of SGD2.99 ($2.17).
---
British retailer Sainsbury's committed to offering its customers free-range eggs in-store and online from April next year.
The move makes Sainsbury's the first major UK retailer to offer 100% free-range eggs. The company currently sells around 800 million eggs annually.
This commitment complements the company's announcement to go 100% cage-free for eggs in 2009.
---
Global coffeehouse chain Starbucks partnered with Caribbean Coffee Traders to open its first store on the Grand Turk Cruise Port in Grand Turk, Turks & Caicos.
The new store marks the brand's entry into the islands of Turks & Caicos, making it the 81st market for the company globally and 20th market in Latin America and the Caribbean.
Starbucks Caribbean markets operations director Tim Grever said: "We are delighted to open our first store in the tropical and exotic island of Turks and Caicos.